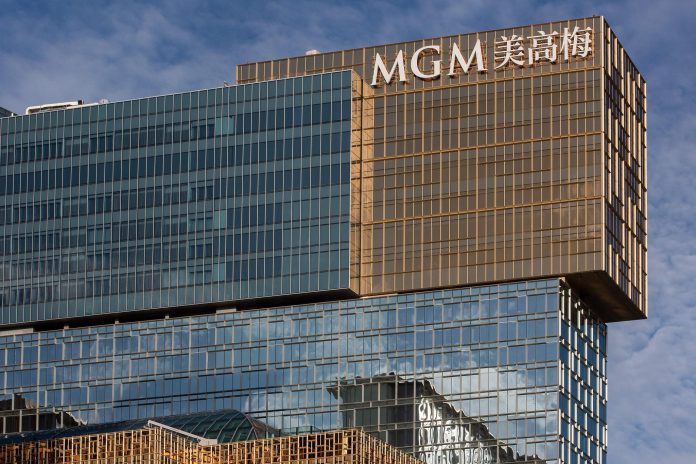 Citigroup noted that MGM's management is 'showing confidence in the market', MGM China's President and Chief Operating Officer Hubert Wang revealed that the company will double the headcount of its international sales and marketing team.
In a Thursday investment memo, Citigroup noted that the fact that MGM China lost less than 1 percent in market share compared to 1Q23 is 'already a feat'. According to the research team, this assessment was based on more intense competition; the significant increase in available hotel rooms in the market; and the two high-profile concerts (Blackpink and Jacky Cheung) hosted by its competitors in 2Q23.
Analysts George Choi and Ryan Cheung indicated that, more importantly, MGM's 2023 EBITDA margin of 30.1 percent, which is higher than their forecast of 26.5 percent, 'proves that MGM China is not a reckless spender when it comes to customer acquisition'.  
Regarding the sales team expansion, Analysts believe the plan will 'help keep its market share loss to a minimum.'
In addition, Citigroup notes that MGM China's GGR grew 24 percent quarterly, lower than the overall Macau's 31 percent quarterly increase. The gaming operator's market share fell slightly from 15.4 percent in 1Q23 to 14.6 percent in 2023.
VIP GGR grew 50 percent quarterly to HK$1.1 billion on the back of a 74 percent quarterly increase in volumes but partially offset by the lower hold at 3.45 percent. Mass table GGR Increased 20 percent quarterly to HK$4.9 billion, and the figure has surpassed that of 2Q19 by 37% percent. Its slot GGR also has a two-digit increase of 17 percent from 1Q23, topping ar HK$406 million.
In the same investment notes, analysts mention some highlights from earning call, citing that MGM China's margin can sustain at the high 20s implies that the expanded sales team will be able to bring in incremental volumes to justify the higher payroll.
Management highlights key priorities, which include 200 new incremental tables, maximize, and table yield from casino floor optimization. The firm will also take good care of its premium mass customers and lure international customers.