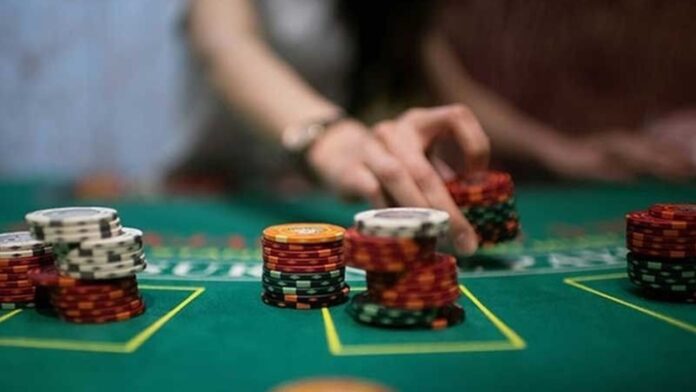 Analysts at Moody's are predicting that Macau is only going to see gross gaming revenue recover to 45-50 percent of pre-pandemic levels this year, up to 60 percent next year – with Cambodia likely to see similar comparisons. But Singapore and Malaysia are recovering much more quickly, with GGR estimated to reach 90 percent of 2019 levels this year.
Looking at Macau, the analysts note that operators who incurred more doubt during the pandemic will face higher leverage than pre-pandemic levels – SJM, Studio City Finance Limited and its parent Melco Resorts & Entertainment – this is expected to continue into 2024.
In this case, Moody's Investors Service forecasts Macau gaming operators' combined EBITDA will rise to around $900 million in 2023 and further to $2.1 billion by 2024, compared with losses in 2022. 
"Nevertheless, 2023-24 earnings will remain below 2019 levels because the companies' VIP businesses have shrunk and they have ramp-up costs at their new properties. We assume it will take another year for them to achieve or surpass 2019 earnings," the note reads.
Macau underwent a massive junket crackdown over the past two years – jailing the heads of Macau's two former top junkets and implementing new legislation that severely limits VIP promoters' ability to operate. The changes resulted in immediate downturns in VIP revenue and a shift in operators' economic models to focus more on mass customers.
The group notes that its Macau estimates for this and next year reflect "a recovery in the mass-market segment, while continued strict regulations on junket operations will keep the VIP segment sluggish. The VIP segment accounted for about half of total GGR in 2019, but we assume its share will decline to about 10-15 percent in 2023-24."
China's recent reopening was seen as massive boost for Macau in particular, which is dominantly reliant on the domestic market.
"China's long-awaited reopening is driving a robust recovery in revenue for gaming operators in Macao SAR, China, which depend heavily on tourist arrivals from mainland China and Hong Kong."
Macau recorded GGR of $1.83 billion in April, the highest monthly GGR figure since January 2020. However, the figure for April is still only 62.4 percent of the $2.94 billion recorded in April 2019.
Looking at other Asian gaming operators, Moody's analysts note that Singapore, Malaysia and Cambodia are unlikely to see "as large a boost" from China's reopening, but will benefit anyway. The analysts note that the operators are less reliant on Chinese tourists and already achieved some levels of recovery in 2021-22 amid reopened borders elsewhere. The group, however notes that 'we do not expect Asia gaming operators' revenue and earnings to fully recover to pre-pandemic levels in 2023′.
Singapore is expected to reach 2019 levels by 2024, while Malaysia is expected to surpass pre-pandemic levels next year.
Cambodia NagaCorp is expected to see GGR of 43 percent compared to pre-pandemic levels this year, rising to 60 percent in 2024. The group estimates VIP play 'will remain lackluster over the next two years', but that its mass market revenue will rise to 90 percent of 2019 levels this year and make a full recovery in 2024, while premium mass will hit 80 percent this year and also recover next year.