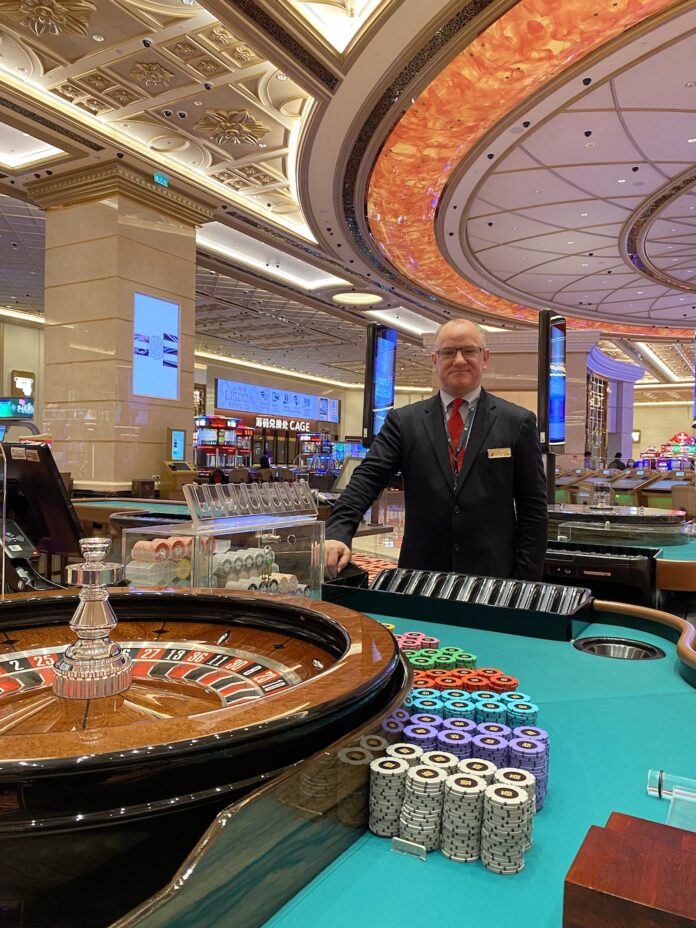 TCSJOHNHUXLEY was chosen by the Macau casino operator SJM Holdings Ltd, to supply Grand Lisboa Palace, their new casino resort.
Among the product installed included the networked Omni Baccarat Scoreboard System, the TCS Jackpot System, as well as custom Ora Winning Number Displays, SaturnTM Roulette Wheels, Blaze Sicbo Tables, Chipper Champ 2 machines and ADR Dice Shakers.
Matt Reece, Director of Table Games, Grand Lisboa Palace comments, "I've been in the casino industry for over 30 years, spanning many different countries and jurisdictions and the one name that has followed me all these years is TCSJOHNHUXLEY. I have watched it grow and evolve over the years just as the industry has too. Now, with my latest project in Macau – The Grand Lisboa Palace, it has been a great pleasure to use the excellent range of TCSJOHNHUXLEY products once again."
The US$5-billion luxury Grand Lisboa Palace casino resort opened its doors to the public on July 30th and is SJM Holdings' first venture into Macau's Cotai district. The first phase of the opening includes the casino which has been granted a total of 150 mass, new-to-market gaming tables, and authorised to operate 1,200 slot machines, along with 300 guest rooms, restaurants, and events space areas.
For more visit tcsjohnhuxley.com