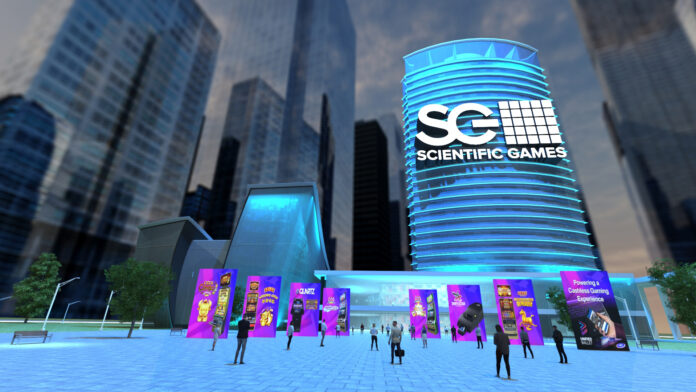 Scientific Games went virtual in May this year to showcase its latest products and offer its insights and analysis into today's challenging marketplace. 
The SG Summit + Virtual Experience was an interactive and safe experience for Scientific Games' customers. The event featured live Breakout Sessions and a panel discussion session where attendees could ask questions directly to the company's product experts. 
An extensive schedule of panel discussions over the two days with shared insights from Company thought leaders on games, systems, and technology: 
Ken Jolly, Scientific Games' Vice President and Managing Director for Asia described the SG Summit + Virtual Experience as "the best way to portfolio our latest products" and to "introduce what will be our new products that are coming out in the later parts of the year and into the early part of next year, this is virtually the way to do it today." 
Delegates also gained access to a virtual booth where they experienced 360-degree demos of all the latest Slots, Tables and Systems product offerings from Scientific Games' ever-expanding offering. 
Highlighted products included Kascada, the new 43-inch vertical cabinet that is set for an Asia release in Q4 of this year. 
Described as the business class of ETG, the Quartz Standalone is a single player terminal with the new Dragon Tail Baccarat game. Also coming on the Quartz Standalone is the soon to be released RouletteX. Kyber, a table game that utilizes augmented reality technology, Titan the latest table games bonusing system and VALT, Scientific Games' proprietary table game subscription plan. And not to mention top-of-the-line utilities i-Score Ultra, MDX, Safe-ShoeX, i-Deal Plus and ShuffleStar. 
From the Systems Product line up, the technologies to watch out for are Table Vision, a product that uses table-based camera sensors and artificial intelligence software to automate the collection of table game play activity. Cardless and cashless technology, Unified Wallet and TableView web, with chip recognition that can provide operators with critical player data. 
Customers who missed the live panel discussions may still register, get access to the virtual experience site and watch recordings of the live panel discussions until July 31, 2021. For registration, please get in touch with your Scientific Games account managers.