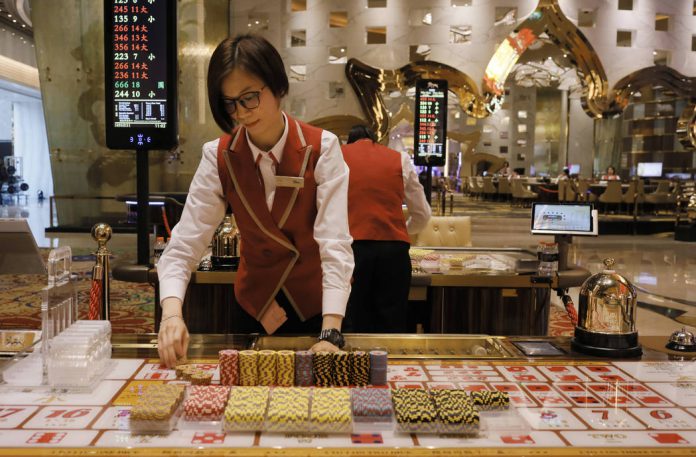 Macau's operators are reportedly asking staff to take various forms of leave after being told to reduce the number of employees at work by 90 percent.
The measures take effect from Friday, July 1st and run through July 8th.
Legislator Leong Sun Iok told MNA that the six gaming concessionaires have launched some "vacation schemes", encouraging the employees to take half-paid leave, annual leave, childbirth leave and compensatory leave starting from today, with one extra day, off granted for those who take 7 consecutive days off.
There has not yet been an official announcement from the government over the new anti-pandemic measures for the casinos.
Macau is handling its worst outbreak of the pandemic, with all leisure activities, apart from casinos now closed and large areas of the city under lockdown. 
Some staff who are not directly employed by the gaming concessionaires were asked to take unpaid leave, instead of paid holidays or half-paid leave, the labour union representative was reported as saying.
"Those employees received a statement from the company saying that they hope the staff can temporarily take a one-week unpaid leave, because the company don't know how long the pandemic will last," Leong said.
Macau reported its worse monthly gross gambling revenue since the pandemic began in June as efforts to battle Covid took their toll. Analysts expect another poor month in July, with mandatory quarantine measures in place for anyone returning to neighboring Zhuhai.
The Gaming Inspection and Coordination Bureau (DICJ) said that June GGR came in at MOP2.5 billion, which is down 62 percent year-on-year and 26 percent from May.