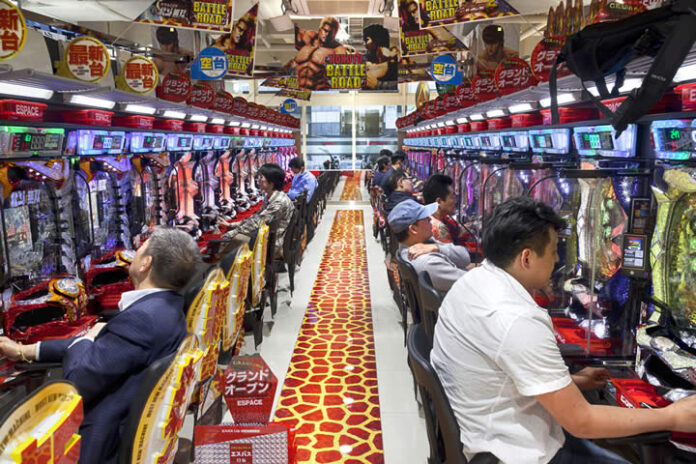 Beginning on April 1, viewers of Japanese commercial television stations may see something that hasn't appeared in over a decade–advertisements of the pachinko machine industry.
While some local television stations have carried ads for pachinko parlors or various industry CSR type messaging, there has been a self-imposed blanket ban on advertisements for new pachinko game machines in place since March 2011.
That was the same month, of course, as the occurrence of the nation's triple disaster of earthquake, tsunami, and nuclear accident at Fukushima.
In the wake of the disaster, as power shortages caused rolling blackouts and other inconveniences, the pachinko industry came under fire by then-Tokyo Governor Shintaro Ishihara and others for allegedly wasting precious electricity resources. The Japan Gaming Machine Industry Association decided that it was best to keep a lower profile, and so it instituted its policy of refraining from television advertising.
In more recent years, the contentious national debate over the unpopular legislation establishing IRs in the country also put the industry under public pressure, as discussions about the threat of gambling addiction inevitably addressed pachinko, the nation's largest source of problem gambling.
However, in December last year, alarmed by the economic decline of the pachinko industry, its leaders have decided that now is the time to return to the nation's airwaves.
The Japan Gaming Machine Industry Association and its members hope that renewed television advertising will produce more benefits than drawbacks, luring eager customers back to the parlors with a sense of excitement, rather than drawing the ire of the public and the government authorities. The machine manufacturers hope to see demand rising again.
In 2012, when the campaign of television advertising self-restraint began, about 2.54 million pachinko machines were sold annually. That number fell to only 950,000 units last year.
On the other hand, some of the smaller pachinko firms are concerned that renewed television advertising may also increase the gap between rich and poor in the industry, pushing them into bankruptcy while the larger firms soak up most of the benefits.