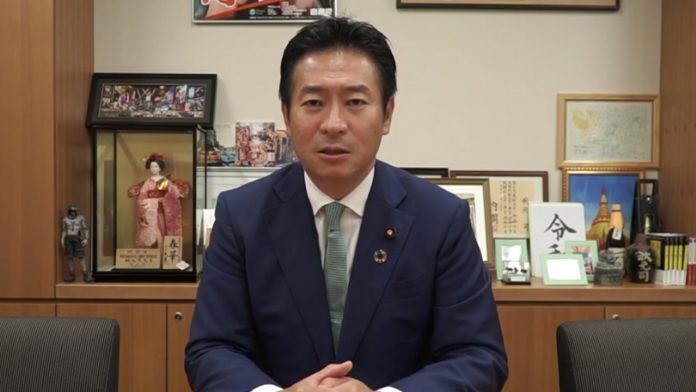 Japanese lawmaker, Tsukasa Akimoto, has been handed a four-year jail sentence and told to pay damages amounting to Y7.6 million ($69,000) for accepting bribes from a Chinese company seeking a casino license in Japan.
Akimoto was found guilty of accepting payments from 500.com between September 2017 and February 2018. He was also found guilty of offering money to two former advisors in exchange for favorable court testimony in the case.
Prosecutors had called on the Tokyo District Court to impose a sentence of 5 years. They accused Akimoto, a Liberal Democratic Party member, of undermining trust in the attempt to establish an IR industry in the country.
In highly damaging testimony, former 500 .com adviser Katsunori Nakazato told the court he prepared a JPY3 million (US$27,300) cash bribe in the men's toilet in the first floor of the House of Representatives office building by putting the cash in envelopes and hiding it in a bag filled with yokan, traditional Japanese red bean sweets.
Upon meeting Akimoto in his House of Representatives office, Nakazato testified that he put the contents of the bag on the table, cash and sweets alike, and said, "This is a little consideration for the efforts of the team." Akimoto allegedly responded by saying, "I'm very grateful."
500.com announced in early 2018 that it was teaming with Japanese tourism company Kamori Kanko for an IR license bid for Hokkaido. The Chinese lottery provider had pledged investment of $1.5 billion.
500.com CEO Zhengming Pan led a delegation of the potential investors from China on a tour of Rusutsu village as well as nearby attractions in Hokkaido. Pan stated at a press conference, "Although I did look at Tokyo, Osaka, and other locations in Hokkaido, Rusutsu village is the place for a new resort making use of the natural environment. I want to create a safe and secure facility."
Ultimately, Hokkaido pulled out of the running as a host destination and 500.com's chances were scuppered by the bribery scandal.