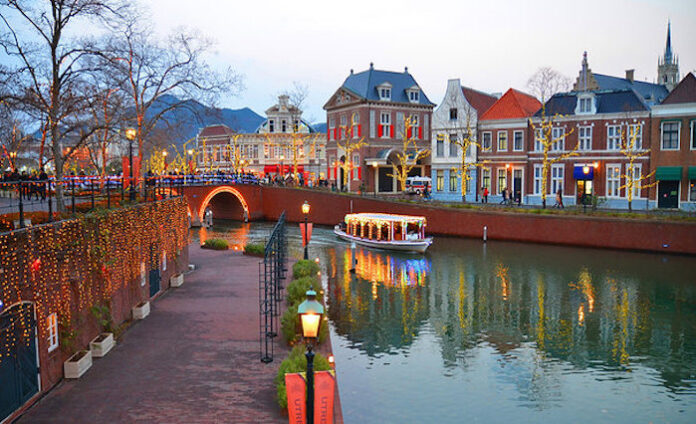 Oshidori International, which has partnered with Mohegan Sun to bid for an IR license in Nagasaki, has pulled out of the race saying the prefecture's demands are "unreasonable."
"The restrictions imposed by Nagasaki Prefecture are unreasonable, and at present it is not possible to conduct business in a rational and effective manner," it said in a statement. "Oshidori has encountered several incidents that make it question whether there have been serious ethical irregularities in the RFP process and it is only interested in participating in a process that has the highest integrity, and that is profession, transparent and based on merit."
It gave no details of the alleged incidents in its press release.
The Nagasaki prefecture said that as of Friday, it had not received official notification of withdrawal from any of the group's despite Oshidori's press release.
"Nagasaki prefecture has always proceeded with the public tender in a fair and equitable manner following the public tender guidelines and all relevant laws," said Masahiko Kunihiro of the Nagasaki Integrated Resort Promotion Division. "We have already entered the final stages of the process and the results will be presented as scheduled."
The withdrawal of another key player is yet another setback for Japan's IR process, which has seen some of the biggest names in the business already withdraw, citing issues with the regulation and proposed taxation.
Nagasaki was the location with the highest number of remaining bidders – at just three. That number had been seven at the beginning of the year.
Wakayama found itself with only Canada's Clairvest as a partner after Suncity Holdings unexpectedly withdrew its application there. Osaka, once the leading candidate city, only had a consortium between MGM and Orix to choose from after other potential bidders left in favour of Yokohama once it declared its candidacy.
Now, all eyes will be on Yokohama, which faces mayoral elections on August 22. There is a strong anti-casino movement in the city and one of the anti-IR candidates has the backing of Prime Minister Yoshihide Suga.
If Yokohama drops out, both Genting Group and Melco Resort & Entertainment will be left in the cold,