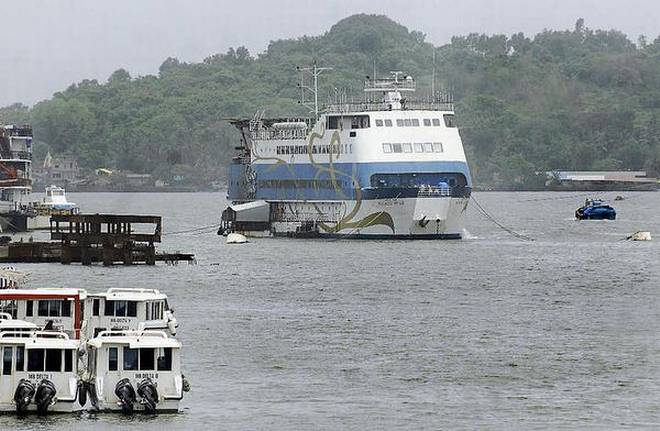 States in India may be more receptive to legalizing casinos and potentially considering hybrid models following the Covid-19 pandemic, however centralized regulation is key to developing the industry.
That was the view of panellists at a recent SBC India digital conference focused on gambling in India.
At present casinos are only permitted in two states — Goa and Sikkim in the far north. Sikkim has three operating casinos in five-star hotels, while Goa has six offshore casinos in the Mandovi River and about 10 five-star hotels offering electronic gaming machines. Live table games are not permitted in Goa's hotels.
Online skill-based gaming is permitted on a state-by-state basis.
However, the pandemic has left governments facing large fiscal deficits at both the state and national levels as revenues have shrivelled at a time when aid spending has increased. As a result, there is more potential for change.
"If you had asked me this before March of 2020 I would have said absolutely no," independent legal advisor Jay Sayta said, when asked whether authorities would consider allowing land-based companies to offer some kind of online gambling. "Government would not have been receptive to the industry as a whole, but after Covid, the world has changed in many ways."
"Even other state governments are exploring this and are keen to see how casinos can boost taxes and employment and tourism. They are more receptive to a better level than before."
Ratul Sethi, operations director at Golden Gaming, which operates a casino in Sikkim, said he believed the state would be open to hybrid models, but proper regulation is lacking.
The panellists agreed that one of the key issues facing progression of the gambling industry in India is the fact there is no national level legislation, with individual states making their own decisions. 
"The Union government has to recognize this as an industry," said Kalyan Gudladana, founder of Tykhe Gaming, a Bangalore-based casino equipment developer. "Unless they do you cannot regulate. Licensing has happened in bits and pieces. Goa legalized, then Sikkim followed suit but at a national level the recognition of this as an industry is pending."
That said, now is seen as the time for the industry to aggressively lobby for change as it has a more willing ear than prior to the crisis. Sayta said there needs to be a continuous dialogue and education process about the economic potential that can be generated.
Sayta pointed to the example of Goa, which he said prior to the opening of the casinos was a highly seasonal destination, with no visitation during the monsoon. It is now a year round choice, which has created significant growth in the tourism industry there. It has also created more than 10,000 direct and indirect jobs, while the casinos have been major contributors to charity and welfare initiatives. 
Although the panellists all agreed that other states should open up to casinos, Gudladana doubted it would be possible unless the decision was taken at the Union level. 
India has the potential to be one of the biggest casino markets in Asia, with a fast-expanding middle class increasingly willing to spend on travel and leisure. 
A 2019 report from Bain & Co. forecast India's economy will grow at a base rate of 7.5 percent annually until 2030, with 500 million moving into the middle-and-high income bracket in that time. While Covid-19 will undoubtedly lead to a revision of such estimates, the economy has already seen a strong bounce back and the International Monetary Fund is predicting 11.5 percent growth this year.
However, there is a major caveat for any international operators eager to take advantage of the market potential. The casino sector is on a banned list when it comes to Foreign Direct Investment, which is likely to be another limiting factor even if other states do decide to host casinos.
India's casinos were forced to close from March last year through to November due to Covid-19 mandated lockdowns.
Since reopening, Goa's casinos are back to business as usual, albeit with strict social distancing measures in place. However, Sikkim is still struggling as there is a 9pm curfew in place, forcing casinos to close during the busiest period.