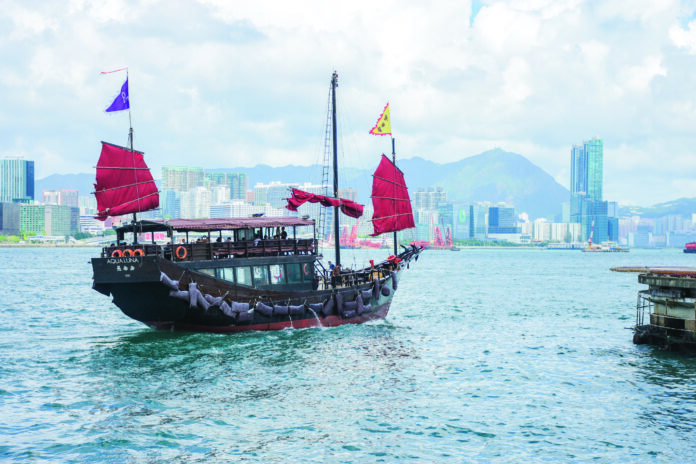 Hong Kong travellers will be able to cross into Mainland China without quarantine from the first week of December, earlier than initially expected, the South China Morning Post reports.
The newspaper cites unnamed Mainland sources as saying the number of people allowed to cross is likely to be limited to a few hundred people a day initially.
The accord followed weeks of negotiations by the two sides and is likely to coincide with China's Olympic medallists visiting the city, the newspaper said.
The reopening of the border between Hong Kong and China was a key step ahead of a potential opening with Macau. Hong Kong has historically accounted for between 15 percent and 20 percent of Macau's gross gambling revenue and allowing quarantine-free travel would be a major boost to recovery.
SJM Holdings Chief Financial Officer Benjamin Toh Hup Hock said that an easing of the border restrictions between the two cities may help Macau GGR to recover to 60 percent of its pre-pandemic levels next year. He was speaking on an online panel at the MGS Summit.
Hong Kong and Mainland China together account for about 90 percent of the gambling hub's GGR. A further border opening to international travel outside of the Greater China region is not seen any time soon.
In his annual policy address this week, Chief Executive Ho Iat Seng said that he did expect the border situation with Hong Kong and Mainland China to normalize next year as vaccination rates rise.
However, he was wary on a wider opening to foreign nationals.
"We have to reach a balance," he said in a press conference following the speech. "If we open up the borders to foreign nationals, it's going to be risky and we put ourselves in a position where we could be disadvantaged as we are stuck in the middle."
Boosting vaccination rates is still seen as key to a fuller border reopening. According to Reuters statistics, only 64 percent of Macau's population have received both jabs. The rate is also lower amongst the elderly population.