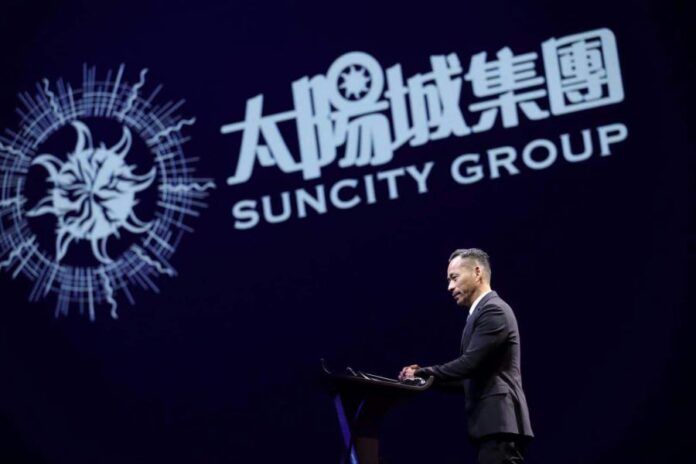 LET Group – formerly Suncity Group – along with Major Success Group have revised their bottom offer to acquire Suncity Listco shares priced at HK$0.0690 per share, a filing to the HKSE on Wednesday shows.
The previous quote of HK$0.0290 per share was 23 times lower and heavily undervalued, was an observation made by The Takeovers and Mergers Panel of Hong Kong's Securities and Future Commission (SFC).
Andrew Lo Kai Bang is the ultimate beneficiary of the acquiring company, Major Success Group.
Andrew is also a former business associate of Alvin Chau, who stepped down as Chairman of Suncity group following his police arrest for his alleged involvement in operating illegal gambling, running a criminal syndicate, and money laundering.
Two companies – Star Soul Investment Ltd and Star Hope Ltd, managed by Chau were the borrowers of HK$6 billion from LET Group Holdings Ltd, against 5 percent securities, of which HK$303 million in form of convertible bonds and promissory notes was declared a default in August 2022.
As a result, Major Success will procure LET Group Holdings with an intent to consider disposing of its valuable assets or explore refinancing options from the third party, the filing read.
The filing also read that Andrew Lo Kai Bang, at the closing of the deal, will conduct a review of the financial position and operations of LET Group Holdings in order to formulate a long-term strategy for LET and explore other business or investment opportunities with an intent to enhance its future development and strengthen its revenues.
Suncity Group Holdings Ltd. share-trading has been suspended on the HKEX since August 12's, of which the trading on the request resumed with effect from September 15, 2022, Thursday.