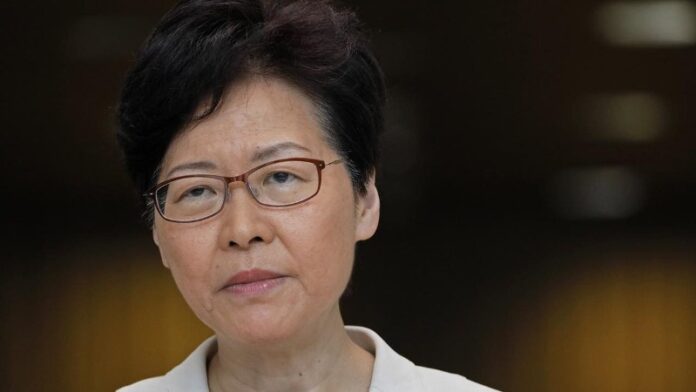 Hong Kong chief executive Carrie Lam says that the city is not yet past its Covid-19 peak, despite a slow down in the rise of daily cases in the last few days. 
On Saturday, Hong Kong recorded 15,789 new Covid-19 cases, down from the seven-day average of 24,242 new daily cases.
"At this moment, we could not comfortably say that we have passed the peak," Lam told reporters.
Last week, however, researchers from the University of Hong Kong noted that cases already peaked on March 4, when new daily cases reached 52,523.
Based on its outbreak model from HKU's LKS Faculty of Medicine, the number of daily cases is expected to drop to fewer than 1,000 by April 23, and below 100 per day by mid-May.
Meanwhile, just across the border, Mainland China's city of Shenzhen has just entered into a seven-day lockdown amid a doubling of new cases to nearly 3,400 across the country.
Along with the lockdown, Shenzhen will also be launching three rounds of mass testing for residents.