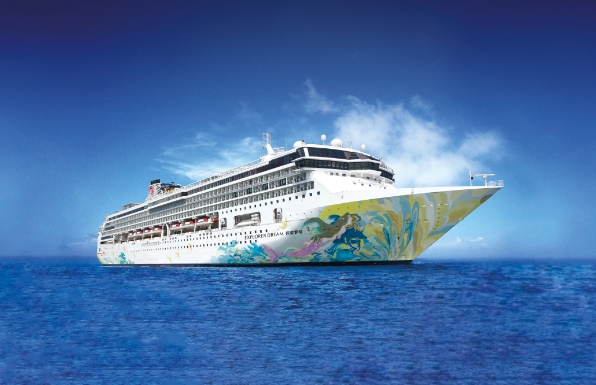 New Resorts World cruise line is hoping for a quicker recovery in the cruise passenger business in Hong Kong versus its rival business hub Singapore.
This comes as the company launched the maiden voyage of its 13-deck Resorts World One ship from its home port in the SAR on Friday.
At the launch, the company's president, Michael Goh told media that Hong Kong still benefited from "good international flight connection" and remains a "popular destination" for international visitors.
After the city reopened to international visitors in January, alongside China's opening up, Resorts World – which was set up by billionaire Lim Kok Thay after Genting Singapore went bankrupt – is now set to capitalize off the pent-up demand.
Starting from April, the 1,800-passenger Resorts World One will start offering destination cruises for passengers.
Hong Kong's cruise terminal reopened in January, after nearly three years of closure, with its first international cruise ship docking in January.
It's now expected to receive 150 port calls in 2023, from at least 16 cruise operators – including weekly trips between Hong Kong and Kaohsiung, in South Korea.
Genting Hong Kong used to be the primary HK-based cruise operator before its $.278 billion collapse after the bankruptcy of its German shipbuilding arm amongst the pandemic.