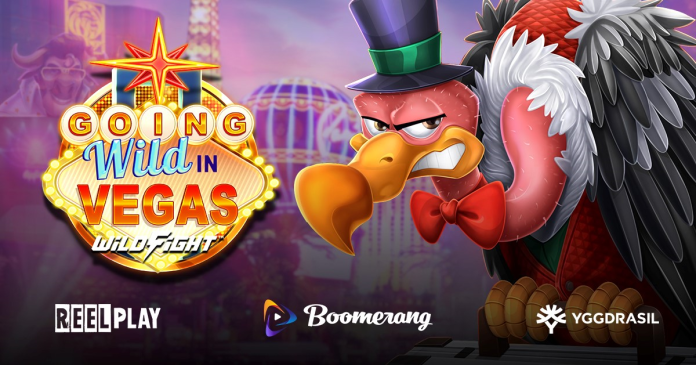 Yggdrasil, a leading iGaming publisher, has partnered up with ReelPlay and Boomerang for a sin-city adventure like no other in Boomerang Games' Going Wild in Vegas WildFight. This is the first YG Masters game which utilises Yggdrasil's WildFight mechanic, giving a new twist to the gameplay.
Going Wild in Vegas WildFight is the latest addition to the YG Masters initiative through ReelPlay partners Boomerang Games following Orca's Wild Bonanza and Lady Merlin.
The game is powered by GATI, with Yggdrasil's state-of-the-art technology enabling partners to employ the preconfigured, regulation-ready, standardised development toolkit to produce consistently cutting-edge content followed by rapid distribution.
Mark McGinley, Chief Gaming Officer at Yggdrasil, said: "Going Wild in Vegas WildFight™ offers an action-packed, fun-filled title that appeals to casual players through its easy to understand gameplay.
David Johnson, CEO at ReelPlay, said: "Boomerang have produced a number of engaging and exciting titles utilising Yggdrasil's' wide array of GEMs. Incorporating WildFight has brought a new dynamic to this game, and we're proud of the continued success of Boomerang and other ReelPlay partner studios as YG Masters partners."