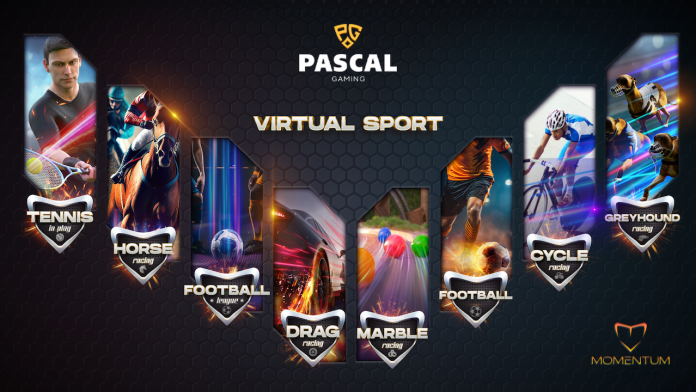 Pascal Gaming, a pioneer in creative gaming experiences, has unveiled "Momentum," a game-changing virtual sports platform that offers a new level of realism and excitement for fans worldwide.
With eight immersive games, including Football, Football League, Horse Racing, Greyhound Racing, Drag Racing, Cycling, Marble Racing, and In-play Tennis. Momentum promises super realistic gameplay that replicates live events.
8 games that will engage every virtual sports enthusiast:
Football: Realistic 3D football matches with diverse betting markets.
Football League: Competitive and realistic football matches in a thrilling league format.
Horse Racing: Engaging and eye-catching horse racing with high-quality visuals.
Greyhound Racing: Greyhound races in captivating and realistic graphics.
Drag Racing: Head-to-head virtual drag races that will engage all car enthusiasts.
Cycling: Cycling races with challenging courses and bet markets.
Marble Racing: Eye-catching marbles competing in fun, engaging and unique races.
In-play Tennis: Super realistic tennis matches, which will give tennis fans an unforgettable experience.
All games has simple rules, attractive markets to bet on, engaging and eye-catching graphics. These are all directed to fuel player engagement and result in big winnings. Freebet feature will also be available to provide users more engaging entertainment.
Momentum is web and mobile-responsive and supports 20+ languages and all existing currencies. It can be successfully integrated through White Label, Turnkey and API solutions, whatever suits you best.