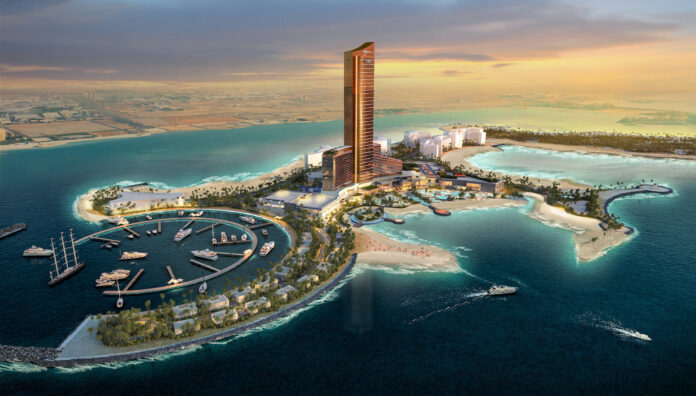 Wynn Resorts' CEO, Craig Billings, says that the group is expecting its anticipated resort in the UAE, Wynn Al Marjan Island, to generate "between $450 million and $600 million of steady-state EBITDA".
The group has a 40 percent equity stake in the project, with Billings noting the ownership "along with our management and license fees will drive a very healthy ROI for Wynn Resorts shareholders".
In line with previous statements, the CEO notes that Al Marjan is "a $4 billion project for now […] 50 percent equity, 50 percent construction-related financing, with the exact percentage to be determined".
Regarding the anticipated product mix, Billings says that the group expects the Al Marjan project to be "much more akin to our las Vegas business than […] Macau or Boston, which are primarily gaming-centric markets".
The CEO points to the strong luxury retail and F&B spend in Dubai, noting that for the Al Majan project there "will be a healthy balance of gaming, non-gaming, and that will allow us to provide a very full and high-quality experience and generate very healthy returns."
Wynn Al Marjan Island is expected to have 1,500 'lavish styled rooms, suites and villas', a 'gaming area' and 'abundant and layered experiences'.
The property is flagged to open in "early 2027", according to previous statements by the CEO.