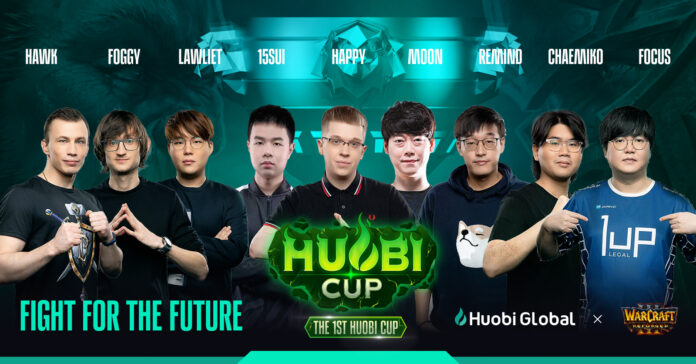 Huobi Global, one of the world's leading cryptocurrency exchanges and blockchain solutions providers, will host its first Warcraft III Huobi Cup tournament starting July 11, 2022. The event, which will take place over several days, will see nine of the world's top Warcraft III players participating, including world champion Happy from Russia. 
The competition, which will be streamed online, marks Huobi's first foray into the esports sector, and signals Huobi's strong intention to play a pivotal role in the fast-growing esports field, which shares a strong synergy with the crypto industry.
"The cryptocurrency and esports fields share similar characteristics. Both are novel endeavors on traditional industries that have developed and emerged as powerful forces in their own right," said Lily Zhang, CFO of Huobi Global. "Fans of both fields are also young technology lovers who have a passion for embracing innovation. We hope to further develop synergies between these two exciting sectors."
According to Statista, the esports sector is experiencing rapid growth, and the market size of this sector is expected to exceed US$2.89 billion in 2025.
The cryptocurrency industry is similarly undergoing a fast pace of development, with the impending rise of Web3. Many world-leading blockchain companies like Huobi are actively exploring Web3 development opportunities and investing in Web3 related projects, with Web3 expected to be the next generation of the Internet.
Apart from Happy, other players in the Warcraft III Huobi Cup tournament include: Lawliet, Focus, Moon, Cheamiko and ReMinD from South Korea, 15sui from China, Hawk from Russia, and Foggy from Ukraine.
The Warcraft III Huobi Cup tournament differs from traditional player versus player (PvP) arena competitions slightly – the Best of Five (Bo5) model adopted will see other players challenging world champion Happy in 1v1 arena matches.
Each day's tournament will take place starting 7.00 PM Beijing Time (GMT+8).