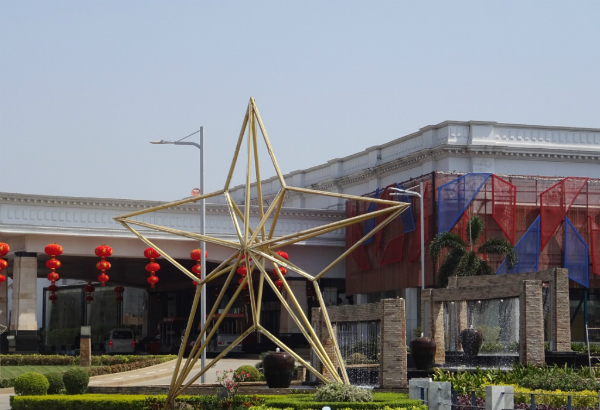 Australia-listed Donaco International is starting 2021 on a positive note, finally settling its legal issues and saying it is now positioned for future growth.
The company, which operates a casino in northern Vietnam and one in Cambodia, has been in a multi-year legal tussle with the Thai vendors of the Star Vegas casino in Poipet.
In a note to the Australian Stock Exchange, Donaco said the dispute has been formally concluded and its half-year results up to Dec. 31 will fully reflect the positive outcome.
"In addition, the business has continued to improve to a positive EBITDA as impacts from Covid-19 have moderated from the earlier extreme levels," it said. 
"The company's debt has been reduced significantly and a solid platform for growth is now emerging."
It's been a long and convoluted saga that has involved a revolving door of executives and the installation of former vendor, Lee Bug Huy, as CEO at the company last year.
Donaco bought the casino for $360 million in January, 2015 to target wealthy Thai clientele across the border. At the time, the company called the purchase of the 385-room resort a "transformational" move. 
However, it soon ran into difficulties, accusing the vendors of violating non-compete clauses by setting up a new casino in the vicinity. 
Now the legal issues are settled, the company said it's looking to build on recent gains. During the Covid-19 crisis, Donaco took the opportunity to adjust service provider agreements to cut costs and reorganize its accords with junket operators.
The company has introduced greater retail space and is focusing on attracting clientele from the local region, which has helped cut the expenses of international staff.
It says it's also working on further initiatives to access the gaming market, which it will announce in due course.
As a result of the initiatives, Star Vegas said it reported EBITDA of $0.54 million in October and $0.8 million in November.