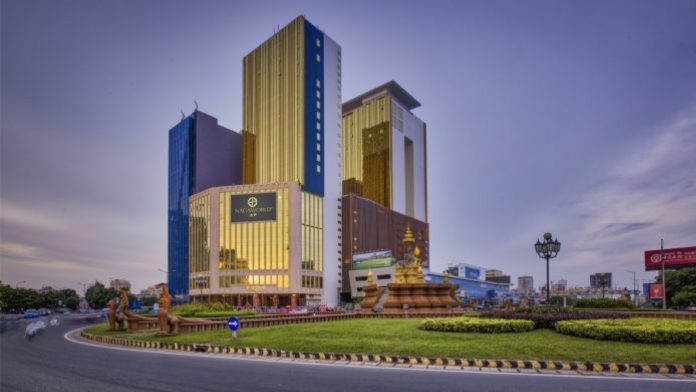 The U.S. embassy in Phnom Penh has expressed concern over the arrests of striking workers outside of Nagacorp's NagaWorld property in a dispute over severance and pay conditions.
Police in the Cambodian capital arrested nine on New Year's Day and a further 15 were detained on Monday. On Tuesday, witnesses reported seeing authorities detain union leader Chhim Sithar, president of the Labor Rights Supported Union of Khmer Employees of NagaWorld, as she stepped out of her car.
"We are following closely the troubling arrests of @NagaWorld union members for their peaceful expression and urge authorities to hear citizens, not silence them," the embassy said in a tweet. "Freedoms of speech, assembly & association are guaranteed in the Cambodian constitution.
Police have called the strike illegal and a threat to social order.
The workers are demanding the reinstatement of about 365 employees who were laid off as part of the Hong Kong-listed company's attempt to pare operating costs due to Covid.
The company has not yet issued a statement on the latest developments.