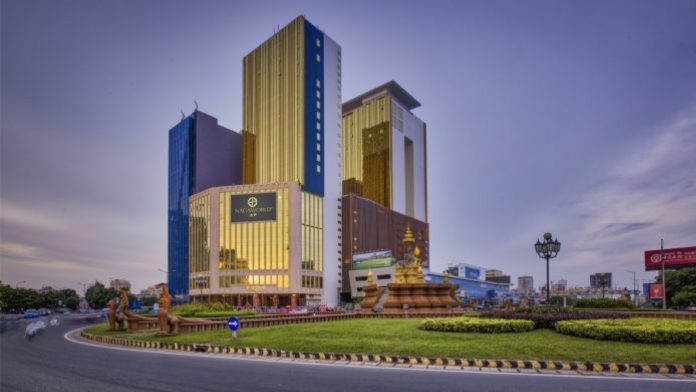 Cambodia's largest casino operator NagaCorp is reportedly laying off at least 600 of its workers, despite reporting a $102.3 million net profit in 2020, leaving casino workers perplexed. 
NagaWorld employees union president Chhim Sithar said that the workers started to receive lay-off messages as of last weekend, with herself being among them. 
The lay-offs were not completely unexpected after it was reported last month that the operator would be laying off 15 percent, or 1,300 jobs at the Phnom Penh casino due to the continued casino closure. 
However, this has not stopped NagaCorp's employees and industry observers from questioning the move, given the company's profits in 2020 which even allows for a distribution of dividends to shareholders.  
Speaking to the South China Morning Post, Ben Lee, managing partner of iGamix said the lay-offs were a surprise given that the employees' wages would start at only a few hundred dollars a month.
"They have just announced the dividend payout," he said. "For a company that's making so much money, why would they need to let go of their staff?"
The labor troubles at NagaCorp started even before the pandemic. 
In January 2020, around 3,000 NagaCorp workers went on strike, demanding an 18 to 30 percent wage increase, which the operator later gave in to. 
More recently, laid-off employees are alleging that the company is not paying out their severance package based on their average salary over the last twelve months, but rather their average salary earned throughout their time with the casino. 
Union president Sithar said that the union is planning to submit a complaint to the Labor Ministry.