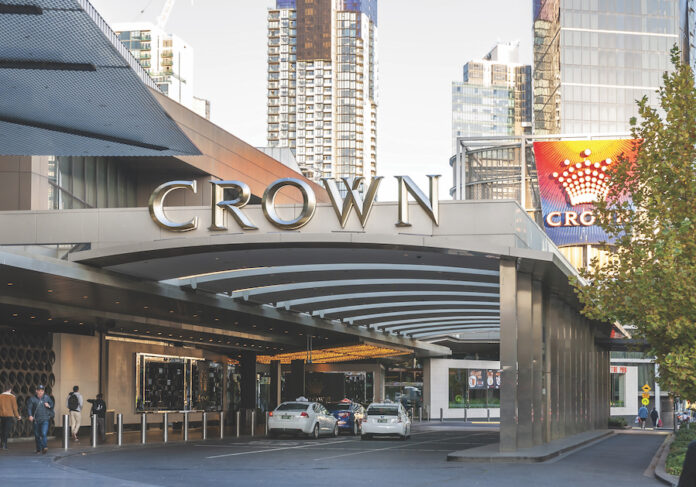 Crown Resorts has urged shareholders to vote in favor of an A$8.9 billion ($6.3 billion) bid from Blackstone Group saying it will help them to avoid the uncertainties involved in an ongoing investment in its business.
In a Scheme Booklet outlining the proposal, Crown said that the cash consideration of $13.10 per share is a 32.3 percent premium to the closing price on the day before Blackstone announced its takeover offer.
"Having regard to the uncertain operating and regulatory environment in which Crown finds itself, and the underlying value of Crown, we believe the Scheme represents a fair outcome for Crown Shareholders," it said.
The group warns that if shareholders fail to back the proposal that the stock price would be likely to decline.
The Foreign Investment Review Board (FIRB) gave its green light to the bid earlier this week.
Crown first received an offer from Blackstone on March 22, 2021, at an indicative price of $11.85 per share. This was later revised to $12.35 cash per share in May of the same year, which was rejected by the Crown board.
On January 13, 2022, Crown received a further revised proposal from Blackstone for $13.10 cash per share.
Crown Resorts has been the subject of three regulatory inquiries, all of which found it was unsuitable to hold its license in the states in which it operates – Victoria, New South Wales and Western Australia.
The company did manage to keep its license and is working to regain suitability, overhauling its entire management structure and corporate governance practices.
The inquiries found numerous deficiencies in Crown's operations, including money laundering through its flagship Victoria casino.
Although those reviews have now wound up, the company is still the subject of a probe from financial crimes regulator, AUSTRAC.
Earlier this month, AUSTRAC said it had begun civil penalty proceedings against Crown Resorts for "serious and systematic" breaches in the law.
AUSTRAC alleges Crown Perth and Crown Melbourne contravened their obligations under the Anti-Money Laundering and Counter-Terrorism Financing Act 2006 following an investigation that began in October 2020.