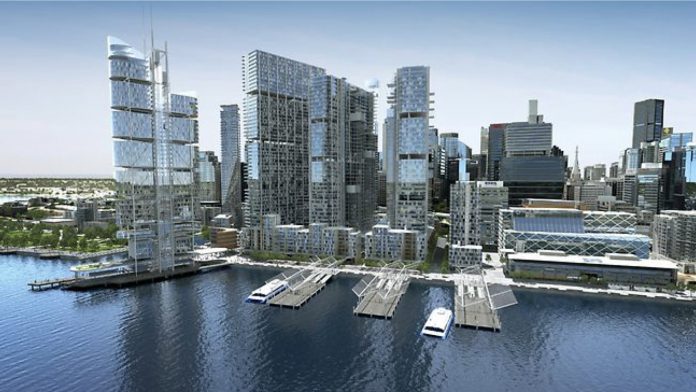 Crown Resorts has been given the go-ahead to open its casino in Sydney, 18 months after opening the hotels and restaurants to the public.
The NSW Independent Liquor & Gaming Authority (the ILGA) said the company had been given conditional approval to open its gaming operations. 
The authority will continue to monitor the final phase of the restricted suitability assessment for the next 18 months to two years.
"Under the Authority's supervision, Crown has rebuilt its gaming model from the ground up, which has meant deep structural change around governance, anti-money laundering measures and corporate culture," ILGA Chairman Philip Crawford said.
"After more than one year's work with Crown, the Authority is pleased to have reached a stage where Crown can open its casino operations on a conditional basis.
"The new systems and internal control measures have been set up and will be in place from day one."
Crown was found unsuitable to hold a license for the Barangaroo resort after the Bergin inquiry uncovered serious issues at the casino. Crawford said that potentially billions of dollars had been laundered through the group's properties. 
"Crown has been required to implement a raft of stringent controls to prevent money laundering and criminal infiltration in its NSW business model. What was happening in Crown's interstate operations will not be repeated in NSW," he said.
The Authority has also approved Blackstone's suitability to hold a casino license in NSW. Having gained the other necessary approvals from Victorian and West Australian regulators and the Federal Court, Blackstone takes over as the new owner of Crown on Friday 24 June. 
In a separate statement Crown said that once fully operational, Crown Sydney expects to employ more than 2,000 people.
"Today is an important day for Crown, our customers and our people, who have been eagerly awaiting this announcement for some time and cannot wait to share the full Crown Sydney experience with the world," CEO Steve McCann said.
"Our vision is to become one of the most respected operators of integrated resorts anywhere in the world. Since it opened, Crown Sydney has provided the city with an unrivaled level of luxury accommodation, restaurants and bars and now with the opening of gaming, we can offer our full suite of world-class facilities."
The six-star, $2.2 billion resort's casino is restricted to VIP players and has no slot machines.