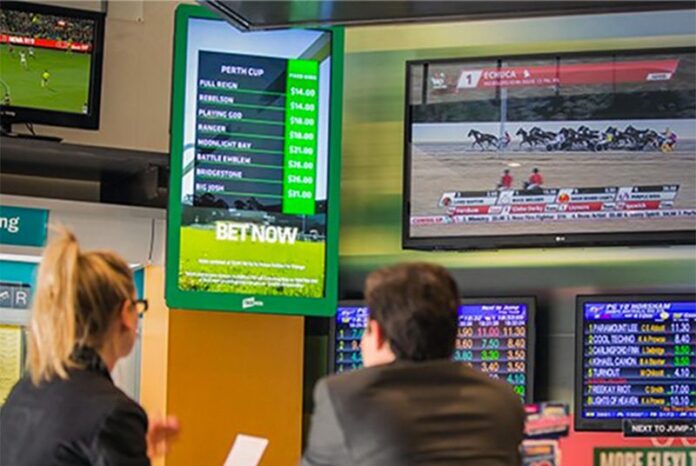 Despite nationwide impacts from Covid-19, wagering giant Tabcorp reported strong operational results in the FY21 full year, driven by record profits in lottery & keno and improved performance from its wagering and media arm. 
During the financial year ended June 30, Tabcorp group revenue increased 8.8 percent, whilst EBITDA increased 11.3 percent year-on-year. Statutory net profit after tax went from a loss of $870 million in FY20 to a profit of $269 million in FY21.
Tabcorp said its Lotteries & Keno unit saw record profit results, despite below average jackpots, and digital turnover growth of 30 percent, with resilient performance in retail.
It's Wagering & Media arm saw improved performance across TAB, Media and International, with revenues reaching $2.3 billion, an increase of 10 percent year-on-year. As well as this, its digital wagering turnover grew 27 percent in the year.
Its gaming services arm however was heavily impacted by venue restrictions in the financial year, particularly in Victoria. Gaming services revenues fell 17.2 percent to $183 million.
Tabcorp said this business was heavily impacted throughout the year by reduced fees earned during the periods of lockdown and density restrictions. The company said it will be progressing with implementation of its plan to simplify and streamline the business.
Tabcorp managing director and CEO David Attenborough said: "In the face of substantial challenges from the Covid-19 pandemic, our businesses delivered a strong operational performance and double-digit earnings growth. Our teams and business partners worked collaboratively to manage the evolving restrictions and our omni-channel business model ensured our customers could continue to enjoy their gambling entertainment experiences."
Tabcorp has announced a final dividend of 7 cents per share, representing a payout ratio of 80 percent of NPAT before significant items.