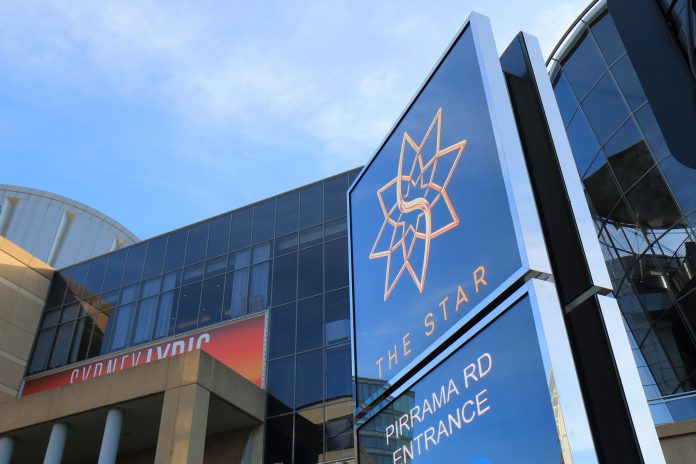 The Star Entertainment Group said its earnings in FY22H1 were significantly impacted by property shutdowns and Covid-19 related operating restrictions. 
In an earnings filing released on Thursday, the company reported a normalized net loss of A$74 million in the half-year period. Normalized EBITDA was $29 million, down 87 percent from the prior-year period. Normalized group revenue was $580 million.
The Star said that Covid-19 related shutdowns, border closures, and operating restrictions materially impacted revenues and earnings, however, it noted strong revenue growth upon reopening in its Sydney casino and stable revenue at its Queensland casinos.
Operating expenses were up 5 percent, reflecting Covid-19 related inefficiencies and investment in staff to position properties for reopening. The Star had continued to pay its staff wages during the Covid-19 lockdown for several months in Sydney.
Chairman John O'Neill said that the fundamental earnings prospects for The Star's domestic business remain attractive.
Upon reopening from October 11, 2021, domestic revenues at The Star Sydney were up 28 percent from the prior-year period, and were approaching pre-Covid levels in November and December, particularly in mass revenues. Non-gaming revenue was up 46.5 percent on pcp from reopening, said the company.
In Gold Coast, domestic revenue was up 6 percent from the prior-year period, whilst non-gaming revenue was up 35 percent despite the shutdowns and operating restrictions upon reopening.
The Star said the revenue performance reflects strong growth in weekend and holiday periods and softer performance in off-peak periods (weekdays) due to the lack of interstate visitation.
In Brisbane, domestic revenue fell 11 percent, impacted by shutdowns and Covid-19 restrictions, though non-gaming revenue was up 10 percent. The company said this was due to softer mid-week CBD visitation.
Looking ahead, The Star noted that the first two months of 2022 has seen continued impact by Covid-19 and the Omicron variant – having a material impact on visitation and supply of product and services. This peaked in mid-January but has progressively eased since then.
Between January 1 and February 13, group revenue is up 7 percent compared to the prior-year period, driven by a 17 percent uptick in gaming revenue in Sydney. Queensland's gaming revenue is however down 12 percent.
Giving a property opening update, The Star managing director and chief executive officer Matt Bekier noted that Queens Wharf Brisbane is anticipated to open progressively from mid-2023, with 64 percent of the gross floor area now built out and the fit-out of the gaming floor is progressing.
Bekier also noted the opening of the Dorsett Gold Coast Hotel in December 2021, and The Star Residences, which is scheduled to open in 4QFY22.