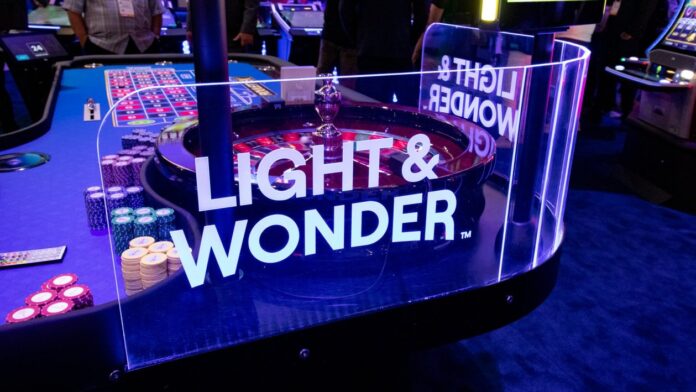 Casino gaming technology provider Light & Wonder managed a ninth consecutive quarter of consolidated revenue growth year-over-year, with a 20 percent rise in the second quarter of this year on the back of positive results by its SciPlay and iGaming affiliates.
Gaming revenue increased 21 percent when compared to the prior year period to $471 million, primarily due to continued momentum in gaming machine sales, which increased 41 percent driven by increases in North American and Australian machine sales, while SciPlay achieved a 19 percent increase year-on-year jump to record revenue of $190 million, driven by the group's core social casino business.
The group's iGaming segment revenue also reached another record quarterly revenue of $70 million, a 17 percent increase from the prior year period, primarily driven by continued growth in the U.S. market.
Overall, Light & Wonder ended the quarter with a net income of $5 million compared to a net loss of $150 million in the prior year period, which included a $147 million loss on financing transactions associated with the debt pay down and refinancing transactions in April 2022.
'Year to date, we delivered double-digit top and bottom line growth across all three of our businesses, generated strong cash flows and reduced leverage, resulting in an exceptional second quarter. I am also pleased to share that Light & Wonder is expanding its global presence, with a successful ASX listing during the quarter that is gaining momentum with the investment community,' Matt Wilson, President and Chief Executive Officer of Light & Wonder said in an announcement.
Light & Wonder proceeded with a secondary listing at the ASX in May, with the aim of enhancing the company's profile in Australia and giving it access to new long-term Australian institutional investors that would complement its existing base of shareholders in the US and Australia.
'We will continue to execute on our core strategy and product roadmap, and look forward to sharing more with you at Australasian Gaming Expo in August and Global Gaming Expo in October.'
At the same time it announced its financial results, Light & Wonder revealed to have entered into a definitive agreement to acquire the remaining 17 per cent equity interest in SciPlay that it does not currently own for $22.95 per share in an all-cash transaction.
Currently, L&W owns approximately 83 percent of the economic interest and 98 percent of the voting interest in SciPlay, a developer and publisher of digital games.