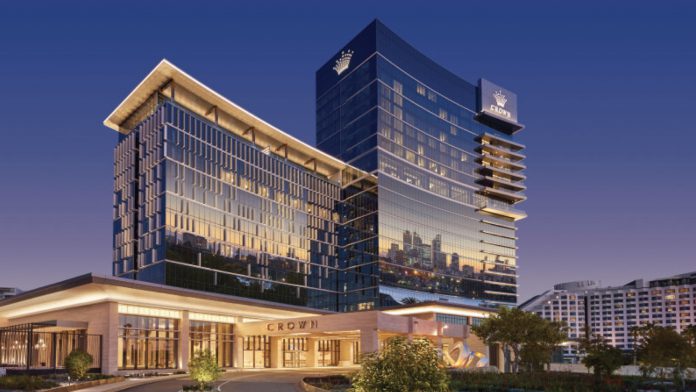 Crown Resorts is facing yet more damaging allegations after a Royal Commission inquiry in Western Australia heard that its Crown Perth casino approved credit for international and local gamblers, even though it's illegal in the state.
Crown Perth was also planning to roll out a China UnionPay system, allowing gamblers to transfer money from their UnionPay credit cards to the casino.
The gaming watchdog approved the plan, but the company later scratched the idea after the arrest of Crown staff in China in 2016.
Crown Perth's chief executive said that no UnionPay transactions took place at the property. The official was also questioned on a bank account he was a signatory on.
A separate probe in New South Wales, known as the Bergin inquiry, had previously found the account was allegedly used to launder hundreds of millions of dollars.
The account has since been closed, but the executive said he "did not recall being a signatory on it," calling its closure "a wonderful thing". During the hearing, the executive was also questioned on allowing in guests, who had been banned from other Crown properties and on its problem gambling mitigation measures.
As the inquiry in Western Australia rumbles on, the company is waiting to for the judgement from a Royal Commission investigation in Victoria. The judge has until mid-October to present his findings after assisting counsel recommended that it be stripped of a license to run its flagship property in Melbourne due to the deep-seated corporate governance problems, which allowed money laundering to take place at the casino.
The Bergin report found Crown to be unsuitable to hold a license in New South Wales, but did not go as far as recommending cancellation for the permit to run its new resort in Barangaroo, Sydney.
Analysts have said they doubt Victoria's regulators will actually go ahead and take Crown's license away, but they do expect major changes at the company. Part of those changes will be parting ways with majority shareholder, James Packer.
Crown did have offers on the table from interested parties to buy the group, which may have helped to get the company back on track with regards to suitability. However, it spurned an offer from U.S. private equity firm, the Blackstone Group, while a merger offer from rival Star Entertainment was withdrawn following the Victoria probe.