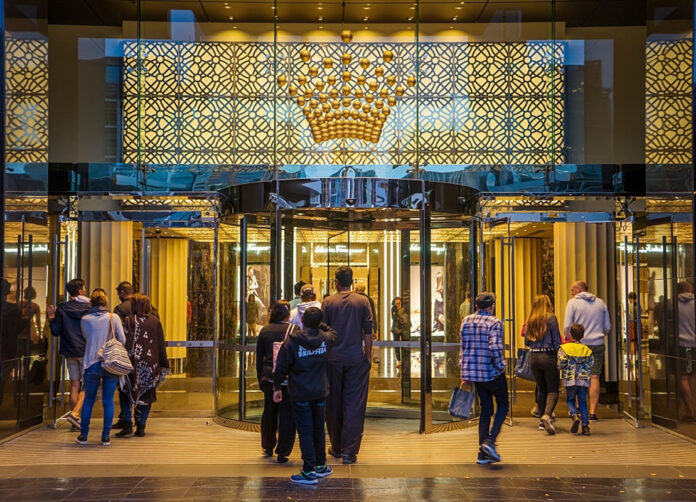 The Victorian Gambling and Casino Control Commission (VGCCC) has issued a formal direction to Crown Melbourne requiring the casino to elevate its anti-money laundering measures by December of this year.
Concretely, VGCCC ordered Crown to implement mandatory carded play and mandatory time and spend pre-commitments for players on all electronic gaming machines (EGMs). The order was issued on Thursday and turned public via a press release.
Victoria's casino regulator notes that these measures incorporate key recommendations of the Royal Commission into the Casino Operator and Licence and, in some instances, go beyond those recommendations.
According to the direction, mandatory carded play means that all EGM play at the casino will be linked to a patron's identity. "This is a key anti-money laundering measure." mentioned the VGCCC.
This involves a "mandatory pre-commitment using the YourPlay system. The YourPlay system ensures players set time and spend limits prior to playing. While YourPlay will continue to operate on a voluntary basis for patrons at other venues, at the Melbourne casino a player will not be able to continue to play beyond their pre-set limits," notes the authority.
According to the note, Crown Casino has to remove all "unrestricted" gaming machines from the general gaming floor, making them accessible only in high-roller areas. It also needs to remove from all unrestricted gaming machines the continuous play function and impose the same minimum spin rate as other gaming machines in Victoria, limiting the maximum credits able to be loaded into a machine to AU$1,000 ($670), consistent with other gaming venues in the state.
"We have again demonstrated our strong commitment to minimizing gambling harm and reducing the risk of money laundering by going above and beyond Royal Commission recommendations in our Direction to Crown," said VGCCC Commission Chairperson Fran Thorn.
"We were pleased to see Crown step up and identify additional measures beyond those recommended by the Royal Commission to improve the safety and integrity of gaming at the Melbourne casino," noted the official.
Crown Resorts received last week a new fine of AU$30 million ($20 million) from VGCCC over bank cheque practices at its Melbourne property.
Following the fine, Crown has issued a statement, noting that "we have implemented significant improvements to reduce and prevent risk across our business".
"We will comply with the directions issued and work constructively with the VGCCC and the Government to address this and other issues raised as part of the Victorian Royal Commission," noted the company previously.