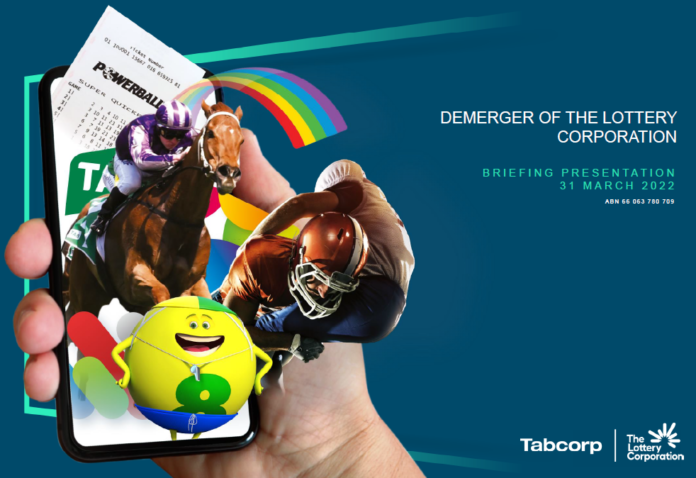 Australian wagering giant Tabcorp is set to hold a special meeting to allow its shareholders to vote on a scheme of arrangement on the proposed demerger of its lottery business.
Tabcorp told the Australian stock exchange that the scheme meeting was ordered by the Supreme Court of New South Wales.
The company said its directors have unanimously recommended that shareholders vote in favor of the resolutions which will be considered at the scheme meeting and the proceeding general meeting to approve the capital reduction required to effect the demerger.
The company also noted that Grant Samuel, the Independent Expert appointed by Tabcorp to review the proposed Demerger, has concluded that the Demerger is in the best interests of Tabcorp shareholders.
Tabcorp's decision to pursue a demerger of The Lottery Corporation follows the strategic review it conducted from March 2021 to July 2021.
Through the Tabcorp-Tatts Group merger in 2017 and the subsequent integration, Tabcorp merged six complementary businesses into its current three businesses: Lotteries and Keno, Wagering and Media, and Gaming Services. 
The transaction has created synergies and enhanced the diversification of each of the three businesses, with Tabcorp now looking to demerge one of these businesses, the Lotteries, and Keno business.
Tabcorp said the demerged lottery business will be well-positioned to continue to generate attractive returns for shareholders, driven by its strong cash flow generation, demonstrated ability to drive growth through product innovation and active game portfolio management as well as gain future potential upside from further enhancing the customer experience and increasing digital penetration.
On the other hand, the New Tabcorp will also be well-positioned to deliver a compelling customer experience via its omnichannel model, simplify and streamline MAX, as well as future potential upside from any future Industry Change in the Australian wagering and gaming industry, it said.
The company has provided a demerger booklet and briefing presentation to shareholders, which gives an overview of the demerger.