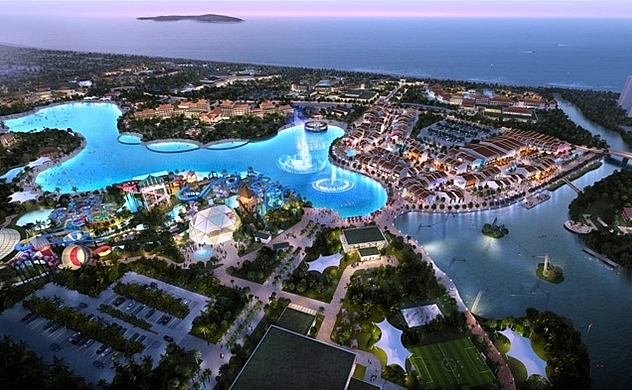 LET Group Holdings, previously Suncity Group identified 1H22 impairment losses of $6 million on loan repayments and interest due from the subsidiary company Gold Yield Enterprises Ltd, an entity that oversees Vietnam property Hoiana.
Fearing the COVID-19 pandemic situation, the company also envisages further impairment over the same property.
Hoiana reported net revenue of $7.25 million in the first six months of 2022 up 7 percent on a year-on-year basis, despite the fact that net gaming revenue declined by 12.4 percent at $4.54 million.
The property reported an Adjusted EBITDA loss of $25.8 million for the period.
Despite a topline grown of 32 percent on a year-on-year basis for the quarter ended on June 30, 2022 the company reported a net loss of HK$253 million ($32 million) against profit of HK$384 million ($49 million), during the same quarter, last year.
The regulatory earnings filing submitted by the company to the Hong Kong exchange read that, the net loss reported by the company in the first half of 2022 was primarily due to the absence of loan and interest payments by Gold Yield Enterprises Limited (GYE), a joint venture company involved in the development and operations of Hoiana and which is 50 percent owned by LET Group.
LET's share of loss of a joint venture reached HK$160.3 million ($20.5 million), slightly narrowed from a HK$167.9 million ($21.4 million) loss over the same period in 2021.
LET has previously provided loans to GYE totaling $65.0 million in three separate tranches, A, B and C.
The third tranche maturity date fell in the month of February 2022.
The company did not receive any payment either in form of principal amount or interest towards the maturity date payment as on June 30, 2022, towards the third tranche loans, which have been treated as default. 
"The ability of GYE to effect repayment of Advances A, B, and C depends much on the financial performance of Hoiana, which is the sole investment and revenue source from which GYE may make repayment of these loans," the filing read.