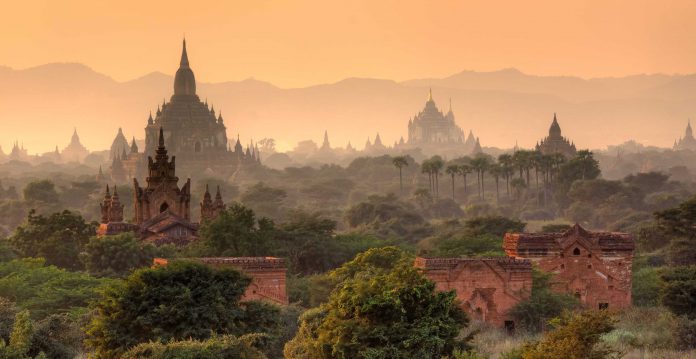 Good morning.
Myanmar is emerging as Asia's newest gaming jurisdiction, and although significant challenges lie ahead, there are reasons to be optimistic for its potential. India too is providing some good news this morning as its casinos in both Goa and Sikkim are set to emerge from their Covid-19 related business suspensions in a few days. We also offer our latest Nippon Weekly, which offers some initial thoughts about what an LVS sell-off in Las Vegas might portend for the Japanese IR market.
First, the news
---
What you need to know
---
Australia is again turning up the heat on gambling companies, this time with a bill that will make them responsible to compensate victims of players who used funds obtained illegally. Anti-gambling lobbyist Andrew Wilkie introduced a bill in parliament on Monday known as the "Making Gambling Businesses Accountable" bill, which amends the Anti-Money Laundering and Counter Terrorism Financing Act. It uses the same definition of "stolen property" as the Criminal Code and puts the onus on the operator to report any cases where it suspects the use of illicit funds to AUSTRAC, the government's financial crime agency.
---
All casinos in Goa have been greenlighted to reopen at 50 percent capacity from November 1 as measures to contain the Covid-19 pandemic are easing in many parts of India. Goa Chief Minister Pramod Sawant announced yesterday, "Casinos will start from November 1. We have given them permission. They will have to follow all the SOPs as issued to them by the Home Department. They will have to operate with 50 percent capacity. We need to promote tourism activity."
Insights
---
DEEP DIVE
After decades of isolation, Myanmar is emerging as a frontier tourism market and Asia's latest gaming jurisdiction and although significant challenges lie ahead, there are reasons to be optimistic for its potential. The country, with a population of about 50 million, sits between Asia's two superpowers – India and China and is the largest in the Association of Southeast Asian Nations, covering a total area of 676,577 square kilometers. It has some of the most pristine coastlines in Asia and a deep cultural heritage with multiple temples and shrines. Last year, it passed a gambling bill to fuel growth in its tourism industry.
NIPPON WEEKLY
This week Las Vegas Sands shocked the gaming world by confirming a report that the company was exploring the possibility of pulling out of its home in Las Vegas and becoming an entirely Asia-focused enterprise. However, speculation that if Sands sells its Las Vegas assets, it will have more cash on hand for investments in Asia, and thus might take a second look at entering the Japan IR race seem to us far fetched.
AGB Initiatives
---














MEMBERSHIP | MAGAZINE | ASEAN | CAREERS