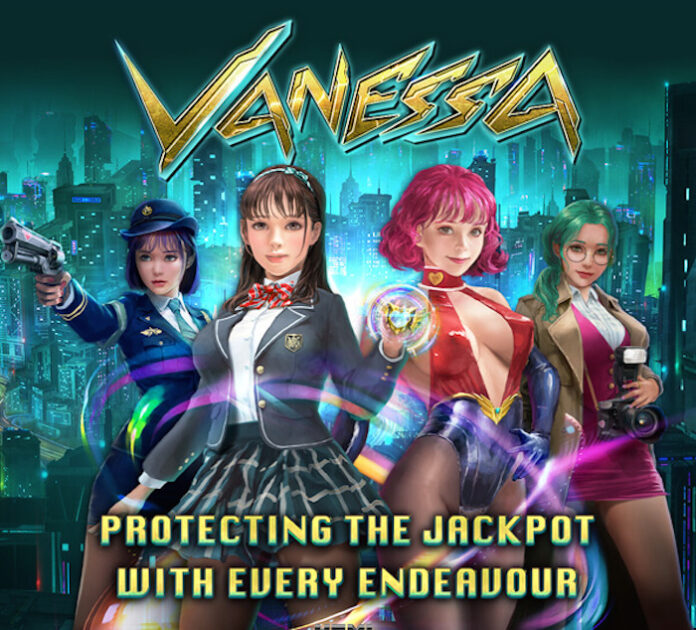 Slot provider SimplePlay has launched a new slot game, "Vanessa." The game features a schoolgirl with special powers. In her world, a lady villain threatens the world and everyone's survival. Vanessa is destined to save the world. By transforming into a journalist, a police officer, or a warrior, Vanessa is doing all she can to stop the lady villain from ruling the world.
"Vanessa" is a 3×5-reel, 30-line slot. The Free Game Feature of this game is the Power Wheel Feature, where players can spin the wheel to determine the extra prize they would get: Power Spin Feature, Power Climb Feature and Power Prize Feature. Power Spin Feature gives a single free spin with extra Wild Symbols. Power Climb Feature can multiply players' free game win up to 6 times. Power Prize Feature can give winnings up to 100 times of the Total Bet.
Other than slots, the supplier is working on its key project for the first half of 2021. It is developing its native app, SimplePlay APP, which allows players to run the e-Game Lobby more smoothly as the app has been pre-installed. This also allows quicker launch of the lobby. It allows screen rotation, giving players greater freedom to play in their desired screen orientation.
SimplePlay APP also enables Gesture Log-in and QR code verification. The former allows players to log in by drawing a unique pattern on a 9-dot grid. Players no longer have to remember their passwords as long as they log in this way. The latter allows seamless transition from Desktop Lobby to the SimplePlay APP simply by using an in-app scanner to scan the QR code provided by the supplier. SimplePlay APP is definitely one of the most expected products by the market.