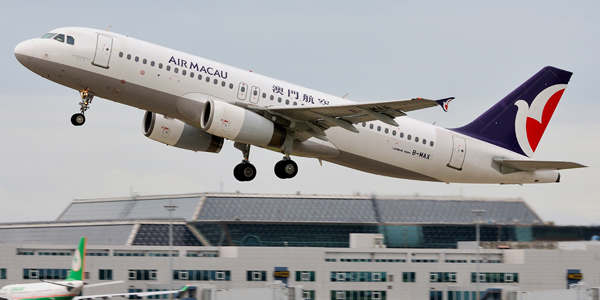 Cities in Mainland China are increasing their flight capacity to Macau in another positive sign for the recovery of the city's gross gambling revenue, according to Morgan Stanley.
The firm has been tracking flights to the gambling hub, as it says it has seen a strong correlation between that and market capitalization.
Both Beijing and Macau have added more capacity since last week, it said. For the upcoming May Golden Week holiday, seats from Shanghai are at about 61 percent of their 2019 capacity up from just 46 percent last week. From Beijing they are at 64 percent, up from 42 percent.
Morgan Stanley Asia Managing Director Praveen Choudhary says that although only 10 percent of Macau's visitors arrive by air, they tend to be the most important, premium mass clients.
The premium mass clients are strong spenders, without the extra costs connected with the VIP business, supporting operator margins.
Analysts are becoming increasingly upbeat about Macau's recovery trajectory and in particular the prospects for the May holiday. 
Morningstar said the growth trajectory will be helped by the rollout of the vaccines, which will in turn lead to further policy easing, such as travel bubbles and Covid test requirements.
"In addition, we remain upbeat for the coming May Golden Week, and believe both Mainland China and Macau governments will take more efforts to support tourism," it said in a note. "We expect Macau GGR to rise 200 percent in 2021 from a low base a year ago, which is equivalent to about 65 percent of the pre-pandemic 2019 levels."
Morningstar expects a full market recovery by early 2022.
In Q1, mass market baccarat took in MOP12.06 billion in gross gambling revenue compared with MOP11.85 billion the prior quarter, while the VIP segment generated MOP9.12 billion, up from MOP7.62 billion. Slot machine revenue was flat at MOP1.1 billion.
According to recent figures from Trip.com, China's biggest online travel operator, Chinese bookings for the five days are up 20 percent from pre-pandemic levels for the same period. At the same time there has been a 140 percent surge in internet search volumes related to flights to Macau.