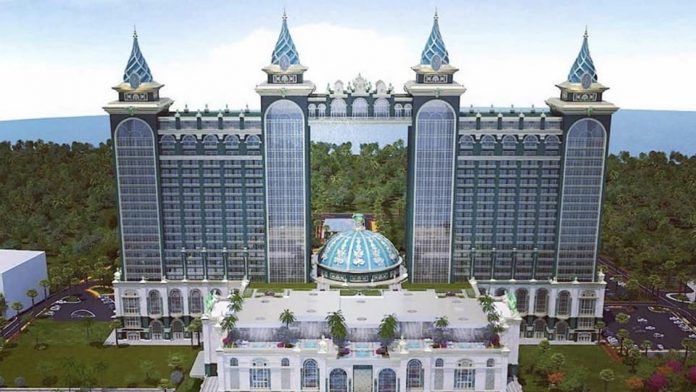 Philippines headquartered PH Resorts reported one more quarter of net loss, at of PHP224 million ($4 million) for 2Q22, expects to reopen Donatela by early in the fourth quarter.
The company's net loss for the second quarter of 2022 grew over twofold on a year-on-year basis, having reported a net loss of PHP95 million ($1.7 million) during the same quarter last year.
This affected the earnings per share (EPS) of the company in 2Q22 and tripled the loss on a year-on-year basis at PHP0.03 from PHP0.01 per share.
Management remains optimistic: "With the continuing resumption of both domestic and international flights and the general reopening of the economy, the Company is pursuing plans to reopen Donatela by the start of the fourth quarter of the year."
"Loss per share increased due larger foreign exchange-related losses," the company press release read.
Erosion in the bottom line of the company for the quarter ended on Jun 30 was brutal and lethal due to significant losses incurred from foreign exchange loss, which skyrocketed seven times on a year-on-year basis at PHP147.5 million ($2.6million) from PHP17 million ($0.3 million).
The top line of the company was NIL for the second quarter of 2022.
With zero revenues, "due to the temporary closure of the Donatela Resort & Sanctuary caused by the COVID-19 pandemic, the Group had no net operating revenues for the first six months of 2022", the earnings release read.
With no revenues for the quarter, the company managed to narrow down its operating loss on a year-on-year basis by 24 percent at PHP39 million ($0.7 million) from PHP51 million ($0.9 million).
Adding fuel to the fire was a significant rise in interest expenditure as well as a dent in interest income.
Interest Expenditure of the company for thee Jun 2022 quarter grew 28 percent on a year-on-year basis, to PHP38 million ($0.7 million) from PHP30 million ($0.5 million).
Whereas interest income shrunk by 9 percent by PHP20,000 ($362) on year-on-year basis to PHP0.20 million ($3,635) from PHP0.22 million ($3,997).