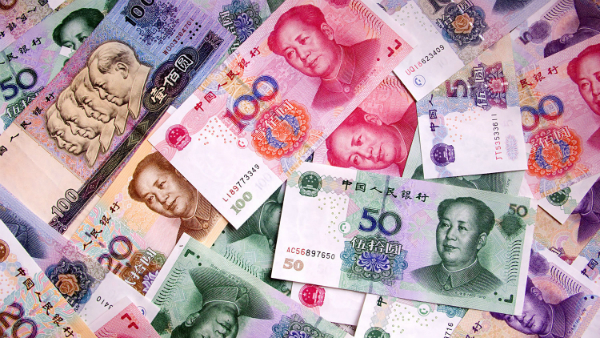 Macau's government has finally confirmed that the adoption of a digital yuan is on the table in what's likely to be a gamechanger for the industry and its junket operators.
Chief Executive Ho Iat Seng told legislators on Tuesday that the government will amend laws to regulate the issuance of digital currencies and added he would work with China's central bank to "study the feasibility of issuing a digital currency."
It's a sensitive subject that would have major implications for the city's casinos. A centralized, trackable and seizable digital currency would provide a level of visibility that hasn't been seen before when it comes to cash flow through the operators' cages.
It has particularly negative implications for the junkets, which have facilitated cross border movement of funds for high rollers for decades.
As recently as December, the government denied a report that it was holding discussions with operators on the potential for a digital RMB as "fake news."
The government has given no further details of its plans, or of a potential timetable. However, what had been seen as an inevitable long-term prospect seems to have taken a step closer.
China has been trialling the use of a digital currency in four major cities and is pushing for a rollout by 2024. 
Analysts in the past have said the adoption of a digital currency may ultimately be a good thing for Macau, although as Bernstein Research wrote, the "devil will be in the details." It will ease cash flow for premium and premium mass players, but will be potentially negative for casinos if Macau mandates that all casino chip purchases are in the digital currency — a scenario it describes as "draconian." It would make the casinos highly vulnerable were China to put daily, or annual transaction limits and it would also essentially eliminate the junket system, it said.
The International Law Office, an online legal update service, said in a late January commentary, that the digital yuan could finally see the mass market in Macau replacing VIPs.
"If this transition is too swift, it will give rise to concerns for all parties involved," it said. "However, in the long term, it might allow Macau's market to be included in a single currency jurisdiction with mainland China (or, at least, with the Greater Bay Area), diversifying Macau's economy beyond the gaming industry (which has been a longtime dream of the region and, particularly, the central government)."
In turn, the digital Yuan has been argued by experts as a solution for Macau diversification challenges.