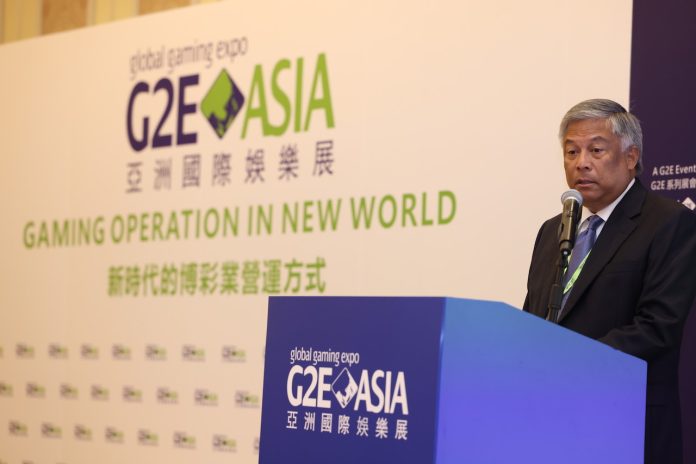 Judging that the the current framework for POGOs "has become a means to coddle various illegal activities", Alejandro H. Tengco, Chairman and CEO of PAGCOR, confirms that the Philippine regulator will "put all existing Licensees and Service Providers under a probationary status", in this way, all the entities regulated under POGOs licenses will need to re-apply for a permit to operate in the country. 
Tengco made the remarks in a keynote speech on Thursday at the Asian IR Expo + Global Gaming Expo (G2E) Asia 2023 in Macau.
The regulatory Chairman admits that "PAGCOR is facing head-on issues surrounding the Philippine Offshore Gaming Operations (POGOs), which have been associated with crime, money laundering, and corruption issues in recent history." 
In response, the regulator has reviewed and eventually canceled the contract entered by the previous PAGCOR Board of Directors with the third-party auditor for offshore gaming operators, introduced new fees, and ordered stringent monitoring of their gaming operations.
"During the second quarter of 2023, we discovered that several PAGCOR-registered companies used their licenses and accreditations as a cover-up in the conduct of illegal activities, including cryptocurrency investment," stated Tengco.
The CEO considers that illegal activities became a massive blow to the industry and as such noted that the group will "undertake this painstaking process to weed out the unscrupulous companies and individuals using the PAGCOR license for illegal activities, tainting the name of the whole industry and most especially the Philippines."
The recent raid of a POGO facility saw over 1,534 Filipinos and 1,000 foreign nationals rescued.
In addition, there is still strong demand by local politicians to have an end to all POGOs. The nation's finance secretary expressed a desire to ban POGOs last month, stressing concerns regarding reputational risks and social costs associated with the presence of the operators. At the same time, Valenzuela City banned POGOs early this month. 
Philippines' online gaming on the rise
Regarding the Philippines' online gaming, Tengco mentions that online gaming thrived significantly during the pandemic because of the suspension of land-based casino operations.
The gross gaming revenue (GGR) of online gaming operations in 2022 reached PHP11 billion ($202 million). The figure represents an increase of 576 percent compared to 2021. He also projects that GGR from online gaming could reach PHP24 billion ($441 million) by the end of 2023.
The regulator also plans to include e-Sports in its allowed game offerings. Recently, PAGCOR-licensed casinos were also allowed to use remote gaming platforms for their live casino games that cater to their registered casino players.
PAGCOR intends to create regulatory frameworks for online poker operations, enhance slot machine operations, upgrade gaming equipment, and create and update regulatory manuals.
Amendments to PAGCOR's regulatory frameworks for domestic online gaming have also been introduced. Tengco revealed that PAGCOR is "studying the possibility of regulating other facets of overseas gaming operations, or the possible regulation of a special class of Business Process Outsourcing (BPOs), or those which service legitimate operators licensed overseas, and amending the processing of penalties imposed on overseas gaming operators and their service providers."
Tengco believes the initiatives mentioned above are aimed at discouraging non-compliance and involvement in irregular activity.