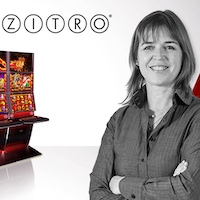 Zitro continues its plans for expansion in the Asian region. While the world has been hit by the most severe crisis in recent history, the company has not stopped working on new products, planning the next steps to bring Asia its incredible video slot games, as well as further expanding its already important presence in the video bingo market.
As Nadège Teyssedre, Director for EMEA of Zitro commented, "The global situation has forced all of us to change our short-term goals, however, our long-term vision hasn't changed at all. Thus, our complete Zitro team, including the team based in the Philippines, is working hard in getting everything ready to execute our ambitious plans and focusing full steam ahead to extend our brand all over the Asian region."
Sebastian Salat, CEO of Zitro adds: "Experience taught us that whenever an obstacle arises, an opportunity usually goes along with it. As the effects of COVID are being felt in land-based venues we understand PAGCOR may be considering regulated Online and Mobile gaming in the Philippines. Zitro has outstanding offerings in this area and we are already preparing the groundwork with local partners. Whether for land-based or online operators, at Zitro we have a diverse, robust and performance proven game library that is a sure investment for any gaming establishment".
To find out more about Zitro's product visit www.zitrogames.com or contact its commercial office in the Philippines lead by Rodney Hall via [email protected] .