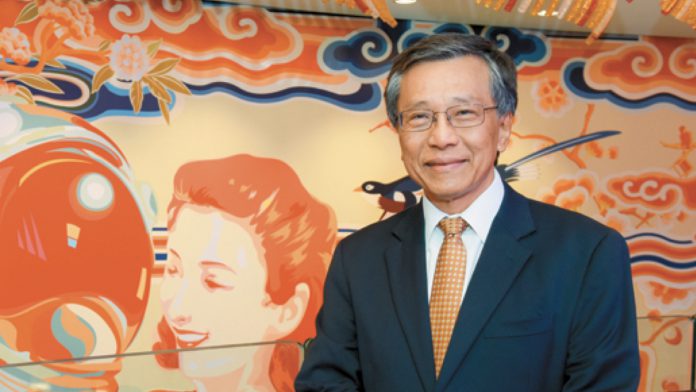 Malaysian billionaire Lim Kok Thay's long-held ambition to own a casino in Macau may be fading again after Genting Hong Kong revealed its cash woes have forced the sale of part of a luxury hotel project there.
Genting Hong Kong said it was selling 50 percent of Genting Macau to a local investor named Ao Mio Leong. The purchase price was HK$750 million ($96.7 million). 
The Hong Kong-listed company said the sale was part of a strategy to sell non-core assets in the hope of keeping its cruise ship business afloat. The company has been hit hard by the Covid-19 crisis and is struggling to improve liquidity.
In August, it announced it was suspending payments to creditors to conserve cash to run the business and said it was also seeking additional financing, with group debt standing at US$3.37 billion. Lim said he would pledge his entire 76 percent stake in the company as collateral for loans. 
Outlining its rationale for the sale, Genting said it will reduce its burden in meeting future funding requirements for the Macau project and will also increase liquidity, enabling it to lay up those ships not in operation as well as maintaining those that are continuing to sail.
The Macau project is listed in Genting's annual report as the Treasure Island Entertainment complex. The 8,100 square metre plot is in the area known as Nam Van lake and has a lease running through to 2033.
Its construction has been quietly progressing and Genting states in its report that it plans a casino there if the Macau government permits. It's unclear whether it's counting on Macau opening the market to more concessions in the retendering process in 2022, or whether it would enter a service agreement with another operator. 
The group missed out on a license in the original bidding in Macau in 2002 and Lim is said to still covet the opportunity, saying as recently as 2018 that the group would be the first knocking at the door should there be an opening. 
Genting still has 50 percent in the Macau project, so its aspirations aren't dead in the water. Still, it has a lot less room for maneuver without a majority stake.