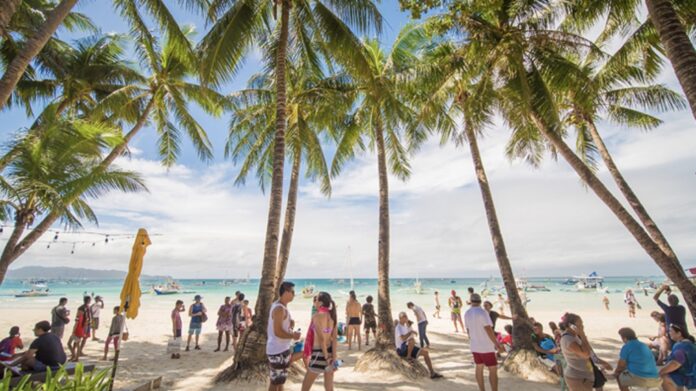 Authorities in the Philippines say that they have already clearly crushed last year's full-year tourist arrivals target as of June.
The Department of Tourism (DOT) noted that as of June 26th, visitation stood at 2.64 million, far above the 1.7 million tourist goal set for 2022.
A previous statement from the DOT secretary noted that issues such as COVID have "done nothing to break the Filipino spirit or diminish the beauty of the Philippines".
The nation has targeted some 4.8 million tourists for this year, as part of its National Development Plan.
So far, South Korea is the leading visitor market for the Philippines, with nearly one-quarter of arrivals, followed by the United States and Australia, surprisingly.
The nation is also undergoing a tourism rebranding, switching out its promotional slogan for the first time in 11 years.
The slogan is now "Love the Philippines", with subsequent campaigns launched that have already sparked public debate. One gaff linked to the new campaign has even seen politicians call for a total rehaul of the nation's tourism image, and setup of an annual review mechanism to create improvements.
Speaking to media, the head of the nation's committee on tourism noted that "It's nice to show the world that we are back on our feet and ready to welcome [locals] and foreign guests".