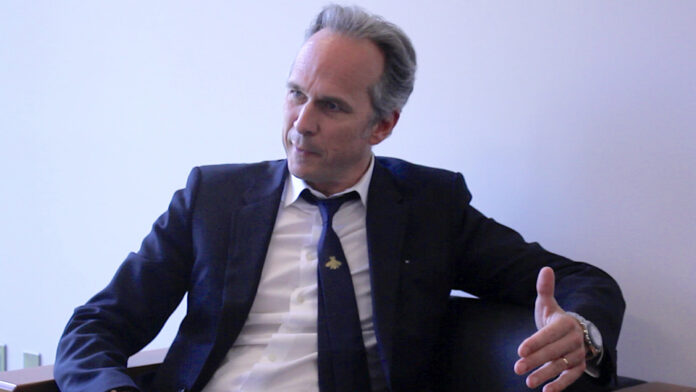 Frederic Jean-Marie Winckler, executive vice president and chief creative and brand officer of Melco Resorts & Entertainment, sat down with AGB Executive Editor Michael Penn at the end of last year to discuss both the recent trends within the Asian luxury market as well as what the future holds in store.
Winckler says that Asians have been playing a dominant role in the luxury market for some time, although for years this has been partially disguised by the fact that many of their purchases—indeed about two-thirds—were made overseas in Europe, Japan, and elsewhere.
This has now changed. With the onset of the coronavirus pandemic, the dominance of the Chinese luxury market has become obvious, both because most of their purchases have been confined to the domestic market due to the collapse of international travel, and because China has done a much better job handling Covid-19 than most other advanced nations, allowing the economy to grow again.
A characteristic of the Chinese luxury market, in particular, is the relative youth of many of the customers, and among these young people the taste for luxury goods has come early.
In this connection, the pandemic has forced the brand companies selling luxury goods to embrace the youthful digital world in a way that they wouldn't have done, at least not so quickly, had the more traditional marketing options such as print magazines remained viable. Thus we have witnessed the rapid rise of livestreaming, which turned out to be a highly efficient means of reaching the luxury customers.
In Macau, Winckler sees recovery in the market being driven by premium mass, which encompasses many people with a considerable amount of disposal income, making them ideal targets for the expansion of luxury spending.
"Digitization has been thrown about a decade ahead into the future by the pandemic."
One immediate result has been that even with far fewer customers coming to Macau in 2020, retail sales in some categories have equalled or even exceeded the pre-pandemic era. This is also partly driven by the fact that many Chinese who might otherwise have spent in Hong Kong are spending in Macau.
Winckler says that there is plenty to be excited about going forward as well. Several distinct movements have been converging.
First, digitization has been thrown about a decade ahead into the future by the pandemic, and this is creating an explosion of opportunities that are only starting to be realized.
One often less-appreciated aspect is that digital formats add a crucial tool that allows companies to create better channels of communication with their customers, both in terms of marketing products and services as well as in allowing the customers to express more directly their own preferences and expectations.
A second movement to watch is how global brands, more keenly aware of how dominant the Asian market has become, are beginning to create products that are either aimed entirely at the Chinese market or at least designed with them first and foremost in their minds. This trend can be expected to gain steam even among the established luxury brands of capitals such as Paris and Rome.
Finally, a third movement flowing into the other two is the recognition of the importance of sustainability. This comes into play not only in terms of the sourcing of the materials used in the products, but also with the growing popularity of second-hand or "preowned" merchandise.
Perhaps in the past such a concern with sustainability might have been unthinkable within a luxury market that prized conspicuous consumption. Traditionally, this has even been a mark of wealth and power. In the 21st century, however, this attitude has become increasingly out of step with contemporary concerns. Brands are now fielding questions from their luxury customers about sustainability issues, and therefore they are obliged to proactively respond.
---
*Michael Penn – Executive editor, AGB Nippon