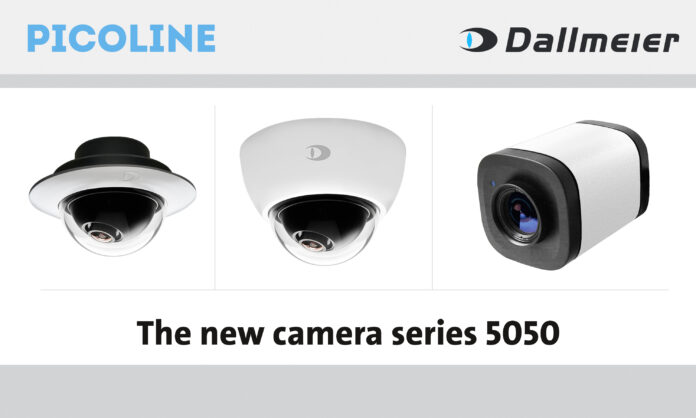 The capabilities of miniature surveillance cameras are growing constantly – this is why for more than twelve years "the little ones" have also been among the most popular products made by Dallmeier. With the new Picoline Series 5050, casino users benefit from a system that provides innovative functions for ATMs, gaming tables, in-ceiling applications and many more.
Customers are increasingly looking for cameras that combine value with high functionality. The Dallmeier Picoline series, which is completely developed and manufactured in Germany, features an H.265 encoder as well as a high-resolution image sensor with utmost light sensitivity.  Compared to classic digital WDR, the camera's true HDR function guarantees much more detailed recordings, even within high dynamic range. Its "SmartBackfill" technology compensates network failures in a fully automatic manner, and a comprehensive portfolio for cross-system data protection and data security completes the concept of the cameras.
The ONVIF-compatible (Profile S and T) camera series is available in compact and robust housing variants and is equipped with a fixed focus lens offering a focal length of up to 2.5 mm. The high resolution of this sensor as well as the image processing enable real-time recordings with a frame rate of up to 60fps. This makes the camera ideal for all applications that require the capture of fast movements in high resolution. 
The integrated real-time video analysis detects movements and objects in uncompressed images with functions such as 'Intrusion Detection' or 'Line Crossing'. When used with Dallmeier recording systems and client software, the 'SmartFinder' function allows the semi-automated retrieval of events through the fast analysis of stored objects and metadata.