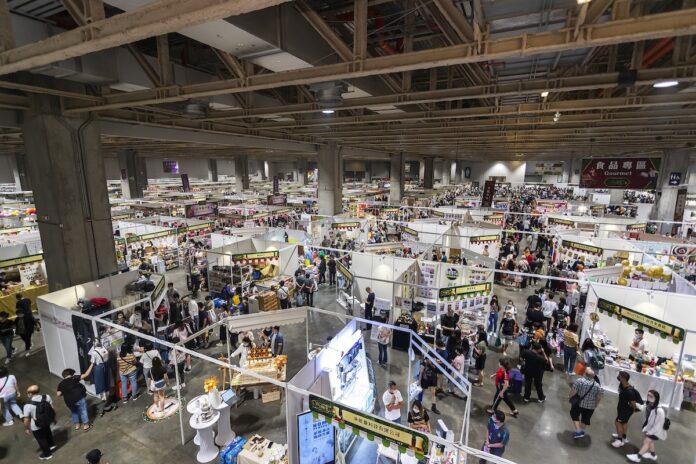 Sands China's 2021 Sands Shopping Carnival attracted more than 110,000 visits with three days of shopping, activities and entertainment.
The weekend event began on July 23, and was officially kicked off with an opening ceremony attended by guests of honour from the Liaison Office of the Central People's Government in the Macao SAR, the Macao SAR government, and the finance and business sectors.
As the largest sale event in Macao, the free-admission carnival featured over 560 booths and supported the Macao SAR government's Consume for the Economy initiative and consumption e-voucher scheme. It provided a free business platform for local SMEs and Sands retailers amid the pandemic period and offered an exciting weekend destination for local residents and tourists.
Sands China targeted Macao retailers, including local micro-small-and-medium enterprises, as exhibitors, with all enjoying free registration and booths. Free shuttle service and free parking were available for carnival-goers.
"Sands China is so pleased that we were able to bring back the Sands Shopping Carnival for a second year, again providing a free business platform for local SMEs and Sands retailers amid the pandemic," said Dr. Wilfred Wong, president of Sands China Ltd. "We have not forgotten our roots, and are committed to upholding the business philosophy of supporting the growth of SMEs. After the great success of last year's event and positive feedback from all sectors of society, we were glad to have made this year's carnival even better in scale and layout, range of activities, and overall experience – eventually attracting more than 110,000 visits in three days. Sands China is again very grateful for the continued support of the Macao SAR government, and our special thanks go to the Economic and Technological Development Bureau, the Macao Government Tourism Office, the Macao Trade and Investment Promotion Institute, the Macau Gaming Inspection and Coordination Bureau, the Macao Chamber of Commerce, and all of the event sponsors and supporters."
The ICBC ePay Presents: Karaoke King Singing Competition 2021 was a big highlight of the weekend. Performers sang to advance past preliminary rounds on Friday and Saturday, and after Sunday's finals, Chan Chong Iok was crowned winner in the adult category and Ma Chi Kei won in the teen category. Winners received trophies, cash prizes, and one night of accommodation at a Sands Resorts Macao hotel. Registration for the popular competition was free and open to Macao residents.