Good morning.
We start the week with a look at a theme we expect to play a big role in the coming months and years, and that is the growing convergence between land-based and digital operators. This may be moving faster in the US market, but is not absent here in the Asia-Pacific as well. Australia provides two of our features today. There is more trouble at Crown Resorts with another Packer-linked director biting the dust and a new investigation by the Fair Work Ombudsman for breaching workplace laws and possibly underpaying hundreds of staff members. Meanwhile, Aristocrat Entertainment CEO Trevor Croker, in a quite timely fashion, says the company plans to "significantly escalate" its focus on convergence products and services, which may involve mergers and acquisitions. Finally, we take a look at the Indian state of Kerala, which has just banned online rummy.
First, the news
What you need to know
---
Aristocrat Entertainment CEO Trevor Croker said the company plans to "significantly escalate" its focus on convergence products and services, which may involve mergers and acquisitions. In his annual address to shareholders, Croker said the group had undertaken a strategic review of its business over the past year in response to the Covid-19 crisis. While the overall strategy of the company won't change, there may be changes in emphasis, he said.
Crown Resorts' Perth-based director John Poynton is the latest Crown director to resign from the board after the NSW regulator deemed he was too closely linked to the company's largest shareholder James Packer. This marks the fifth director to succumb to the pressure arising from the wake of the scathing NSW report last month which found the company had "facilitated" money laundering in its Perth and Melbourne casinos.

The Indian state government of Kerala has joined Telangana, Andhra Pradesh, and Tamil Nadu in specifically banning online rummy or other games played for stakes. The moves against online gambling appear to be particularly strong in southern India, where some suicides and other social ills are being blamed on the proliferation of these games. The state government's action was taken after being prodded by the Kerala High Court on February 10, 2021, to make a decision on whether or not online rummy falls under the terms of the Kerala Gaming Act of 1960, and is thus excluded from the general ban on gambling.
Insights
---
DEEP DIVE
In a report last year, ratings agency Moody's predicted a surge in merger and acquisitions between online and land-based gaming companies as the latter seek to cement new revenue streams after the chaos wreaked by Covid-19. There are clear signs of activity beginning to emerge, with MGM Resorts clearly stating it aims to be a global digital player, most likely through a significant purchase. But to leverage the omni channel approach to its full extent, operators may need to take another look at their land-based experiences.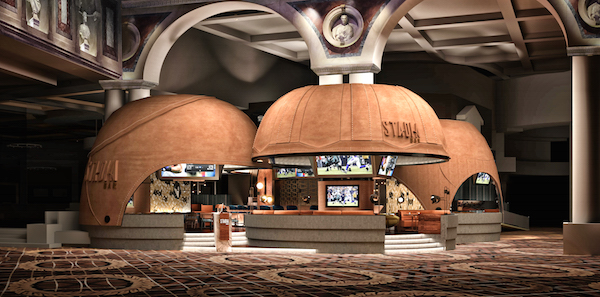 Industry Updates
---
Corporate Spotlight
---
FBM has been developing its slots offer over the last three years, with operations established in Europe and North America. The company is now accelerating its slots expansion campaign in Asia with Ways and Easy$Link – the two lines of spin reel titles composing FBM's value proposition for this specific game type.
AGB Initiatives
---
MEMBERSHIP | MAGAZINE | ASEAN | CAREERS