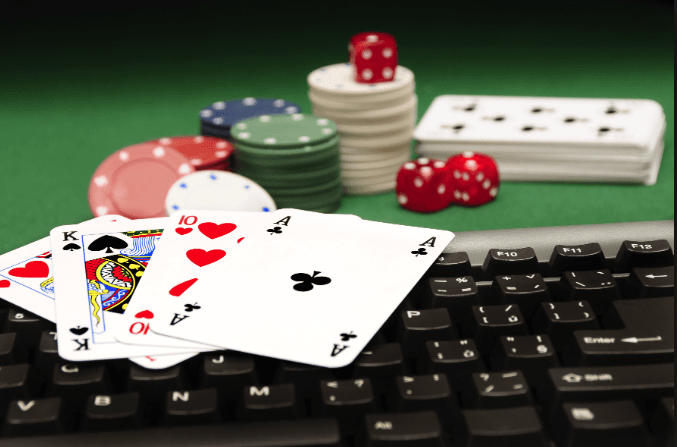 CNMI lawmaker Rep. Tina Sablan wants further investigation into the prospect of allowing online gaming in the CNMI, citing concerns it could open the island up to money laundering. 
The bill, known as House Bill 22-47, or the Internet Gaming Act of 2021, was first introduced by former vice-speaker Lorenzo Deleon Guerrero at the 21st Legislature.
At the time, Guerrero argued that properly regulated online gambling poses no greater risk to public health, safety, or welfare than the land-based gambling that has already been legalized. He also argued that this industry could provide a diversified source of revenue for the tourism-dependent economy.
According to the Saipan Tribune, Sablan, who serves as a vice-chair of the House Gaming Committee, has opposed a request for the Internet Gaming Act of 2021 to be pulled out from the Gaming Committee and go to the House of Representatives, citing money laundering concerns. 
In a response on Friday, the bill's author Rep. Joseph Lee Pan Guerrro argued against Sablan, noting that with the casino industry remaining closed due to the pandemic, internet gaming could generate much-needed revenue for the CNMI, with many investors with interest in establishing operations on the island. 
 "This is something that we need to pass. …This is another form [of gaming] that we should tap because there's a lot of investors willing to open [internet] gaming, but [in the] absence of a piece of legislation, no investors would want to invest here in the CNMI. This is something that we should look at thoroughly."
House Gaming Committee chair Rep. Edwin Propst in response, asked Guerroro to instead meet after the special session to discuss concerns relating to the bill. 
"The Gaming Committee is proceeding very cautiously, in the wake of a 93-page FinCen [Financial Crimes Enforcement Network] report, and all the allegations that we have received, all the problems that we have right now with this casino, who is one of the pushers for this. I am concerned," said Propst. 
Guerrero however stressed that the bill was not made to benefit Saipan's sole casino operator (Imperial Pacific International), rather the investors beside the casino. 
"This casino industry that we have, it's a done deal, but these are other investors not pertaining to the casino industry that are wanting to establish the gaming here in the CNMI. They're coming in and wanting to see what they can to have this [internet] gaming."
"…This bill is not by IPI [Imperial Pacific International], this is a product of the author itself," he added.
Sablan however pointed out that online gaming is "very controversial". "There are serious concerns that are raised by this internet gaming bill that were concerns in the last legislature. Those issues have not gone away and they are the subject of investigation right now."