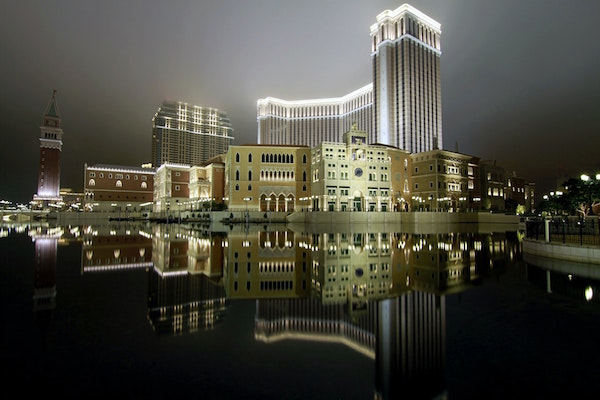 Macau's gross gambling revenue in the week to May 23 was up 12 percent from the prior week, but was still 6 percent lower than April, with the lower end tourism market comprising the majority of arrivals, according to Bernstein Research.
The firm said average daily GGR in the latest week came in at MOP246 million ($33 million). The figure was about 50 percent of the revenue generated during the recent five-day Golden Week holiday.
"While visitation remained stable, GGR weakness signals many of the visitors to Macau are largely lower end tourists who are travelling due to travel incentives offered," the firm said.
Bernstein is forecasting May GGR to be down about 60 percent compared to May in 2019 and to be a high-to-mid-teens percent higher than in April, thanks to Golden Week.
However, recent Covid cases in China may cloud the prospects for further easing. Macau has now imposed a 14-day quarantine for travellers from a district in neighbouring Guangdong province, as well as parts of Auhui and Liaoning.
These new clusters are likely to lead to further softness in visitation, Bernstein notes. However, it continues to repeat that it expects GGR to begin to pick up in the second half as travel impediments to Macau are lifted.
Tourism authorities and some of the operators remain equally upbeat. The Macau Government Tourism Office (MGTO) says it expects average visitation levels of about 30,000 people a day over the summer months.
The MGTO says new attractions such as the new water park at Melco Resorts & Entertainment's Studio City as well as the new Grand Prix museum are likely to be key draws for visitors.
Tourism authorities have been working with operators in trade fairs on the Mainland to promote Macau as a safe travel destination.
However, group travel visas have still not been reinstated in China and travellers are still unable to access individual visit scheme visas via electronic kiosks.
"Recently there have been increased enquiries from Chinese travel agencies on Macau room booking, leading to a view of group tours/visas resuming later this quarter potentially," Bernstein said.
For the full year, the firm sees GGR returning to about 64 percent of its 2019 levels.