Beijing is ready to strengthen cooperation with the Philippine government as it cracks down on POGO-related illegal activity, China's Ambassador to the Philippines, Huang Xilian, stated, grateful for the rescue of Chinese nationals.
In a statement on Wednesday, the Chinese Ambassador to the Philippines, Huang Xilian, said the Chinese government "firmly" opposes gambling and takes tough measures to combat it.
The comment followed Ambassador Huang's meeting with Justice Secretary Jesus Crispin Remulla, who said the Philippine government would continue to end the illegal activities in cooperation with the Chinese government, the Philippine News Agency reported.
"According to the Chinese laws and regulations, gambling in whatever form by Chinese citizens, be it online gambling or gambling overseas is illegal," Ambassador Huang noted.
"Crimes induced by and associated with online gambling not only harm China's interests and China-Philippines relations but also hurt the interests of the Philippines," the Beijing representative in the country added.
Earlier, about 175 POGO firms closed, leaving 40,000 Chinese nationals with no jobs, and maybe staying in the country illegally.
"It is appreciated that relevant Philippine law enforcement agencies rescued a number of Chinese citizens and shut down some POGO companies during their recent operations," Huang noted.
The rescued Chinese citizens are at the Bureau of Immigration detention facility in Taguig City, awaiting deportation.
Huang noted that the Chinese Embassy in the Philippines will handle the deportation and other issues "in a constructive manner."
Department of Justice (DOJ) spokesperson Mico Clavano said officials of the DOJ and the Chinese Embassy will have a "face-to-face" meeting on Thursday to further discuss the deportation of the affected POGO workers.
"These must be a coordinated effort between the two countries to bring them back to China given that they have no more basis to stay here in the Philippines," Clavano said.
PAGCOR earlier expressed concerns over the rise of crimes related to POGO operations in the country.
Alejandro Tengco, PAGCOR chairman and chief executive office, said there will be greater inter-agency cooperation to safeguard the welfare and safety, not only of Filipinos but also of foreigners working in POGOs.
Tengco said President Ferdinand Marcos Jr. is aware of POGO-related kidnapping cases and other illegal activities in the country; thus, the Chief Executive ordered them to tighten operations against illegal operators.
In turn, lawmakers have pushed to ban POGO operations in the country due to crimes that have been associated with it.
Finance Secretary Benjamin Diokno also said he is in favor of discontinuing the POGOs due to their "reputational risk."
Reputation
A ranking House leader on Wednesday warned against the ill effects of the operations of POGOs, arguing that offshore gaming undermines the government's battle against illegal drugs, graft and corruption, money-laundering, and other gambling-related crimes.
Surigao del Norte Representative Robert Barbers, chairperson of the House Committee on Dangerous Drugs, reiterated his longstanding opposition to POGO operations in the Philippines, claiming that it would only pose social and security concerns for the country.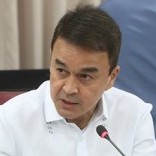 "I had long held that, prior to the spread of Covid-19 virus in March 2020, there are serious effects on the POGOs online gambling operations to our war against money laundering, criminality, graft and corruption and illegal drugs," Barbers said.
Aside from abduction cases, crimes such as murder, prostitution, torture, extortion, usurious loan shark, suicide, and illegal drug trafficking involving Chinese nationals transpired during said period, he added.
Barbers said there had been indications in the past that Chinese drug syndicates are utilizing online gambling facilities as "fronts" for their illegal trade based on police reports.
"Money laundering by suspected Chinese drug syndicates are allegedly being conducted through gambling at the local casinos or actual "bricks and mortar" gambling; and through the online or internet gambling," he said.
He also warned that online gambling has the potential capacity to "revolutionize' or re-invent the money laundering processes that undoubtedly promote illegal drug trade and other organized crime activities.
"This is because the nature of the Internet, including other Apps such as the Dark Net, allows transactions to occur almost instantaneously and with anonymity, thereby allowing the criminal launderer to avoid detection. The online gambling being operated by POGOs may even be worse than the traditional casino gambling operations," he said.
PAGCOR justified POGOs' presence and operations by saying and projecting that said firms could generate more than PHP37 billion annually to finance local infrastructure and socio-civic development projects.
Barbers, however, cited recent reports stating that the government, through the Bureau of Internal Revenue, was only able to collect PHP3 billion from POGO operations this year.
In turn, Iloilo Representative Janette Garin, meanwhile, called on Congress to craft a law banning POGOs amid the recent spate of kidnappings and abductions in the country.
Garin said the reported abduction cases have "immensely affected" the image of the Philippines and have been driving away investors.
"Now that we are opening up our economy and kidnapping and human trafficking headlining our daily news, it is driving away investors considering that it's creating a misinformation that the Philippines is not safe," Garin said.
She also supported Finance Secretary Benjamin Diokno's earlier statement to discontinue POGOs due to their "reputational risk."
"China and Cambodia have banned gambling because of the ill-effects it had brought and the Philippines should learn from their experience. We should not disregard the negative and deleterious effects that have risen with the continued operation of POGO in our country," Garin said.
She noted that as of 2019, an estimated 138,000 Chinese nationals are reportedly working in Manila-based POGOs, with 83,760 of them being holders of special work permits which allowed them to stay in the country for as long as six months.
However, she said only 17 percent of those employed in POGOs are Filipino nationals. The number could be higher as it's estimated that at least 200 POGOs are operating without a permit, the Philippine News Agency reported.