Osaka is likely to remain Japan's only integrated resort location for some time, as the evaluation of the plan approved by authorities barely passed the minimum certification criteria – ranking at just 65.79 percent from a minimum of 60 percent, notes analyst Daniel Cheng.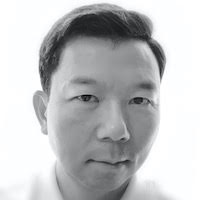 The author of Japan Casino Uprising points out that the lack of other competitors for the Osaka IR allowed for the consortium made up of MGM-ORIX Corp to "essentially play hardball with the prefecture because they are the only one". Cheng notes that this cut down the number of concessions being granted by MGM – such as Osaka itself assuming the soil clean-up and liquification factors for the Yumeshima IR site.
Political positive headwinds
From a political standpoint, Osaka is looking quite good, as Cheng notes that the Ishin Party's win in unified local elections has forged ties with the Prime Minister and his LDP party – with the Prime Minister able to politically maneuver to a position of strength over rivals in recent political shifts.
While further elections are scheduled for April 23rd, Cheng notes that "as far as the IRs are concerned, that second part of the election is not going to affect, or will affect to a small extent, the next two licenses".
In total, three IRs were licensed to be developed, if approved by each local government. Osaka was the first to get approval, a process Cheng notes was likely "pushed forward" to cement the political shifting of winds.
The possibilities for the only other IR location currently on the cards – Nagasaki – are looking dim, however, considering how the MGM consortium's plan scored so low, the Casinos Austria bid "will probably fail".
"There's no time limit," to set up the other two IR licenses though, notes Cheng, pointing out that it depends on how the Prime Minister chooses to handle the matter politically.
Tokyo drift
"Whether anyone likes it or not, the IRs, gaming, in general it's negative publicity, and that's never anything someone wants," points out Cheng in regards to the PM's possible future moves. One possible reason to proceed with a new evaluation round would be as a political alliance with the governor of Tokyo which could "allow for Tokyo to vie for a license".
While Osaka is projecting some $4 billion in revenue yearly (rising up to $8 billion in some analysts' considerations), it remains to be seen "how MGM executes their business" under a monopoly situation – unlike the strong competition they face in Macau.
But while Osaka could deliver $4 billion, a Tokyo IR "can deliver $4 billion with its eyes closed," notes Cheng – pointing out the metropolitan population of some 30 million people.
But whether companies decide to come back in again to try their luck, after most pulled out as the lengthy process got too expensive and solid returns began to dwindle, will depend on what happens in Nagasaki, notes the expert.
The time period: a maximum of three months, notes Cheng, after which "once there's a picture of what's next for the remaining one or two licenses […] that will be the time when the operators regroup and decide whether or not to return to Japan".