Rising internet penetration has been driving a move to online lotteries in jurisdictions where it is permitted and Covid has given this trend a further push, with research suggesting customers will stick with their digital adoption.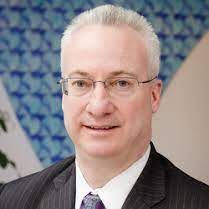 "The Covid-19 pandemic significantly accelerated the need for lotteries to meet their players wherever they were," says Jay Gendron, IGT's chief operating officer, global lottery. "This shift quickly increased the demand for and interest in iLottery products and services."
"In jurisdictions that offer iLottery, IGT focused our efforts on the omnichannel experience as a major driver for these lotteries looking to gain and retain players and grow revenue," he said in emailed comments to AGB. "Offering compelling omnichannel content helps strengthen a lottery's brand and familiarizes the player with its digital channel."
According to a report from ResearchandMarkets, the increasing accessibility of the internet is one of the prime factors contributing to lottery market growth. It cites World Bank data as saying that 56.73 percent of the world's population had access to the internet in 2019. Further, the International Telecommunication Union (ITU) estimates that around 4.9 billion people are using the internet currently.
Most countries in Asia allow some form of lottery, apart from Indonesia. Even in China, where gambling is strictly forbidden, players can bet through the state-sponsored Sports Lottery and the Welfare Lottery. However, Beijing banned online sales in 2015 pending reform of the market, which have not yet been reinstated.
The markets are generating significant revenue with China's lottery ticket sales reaching 373.29 billion yuan ($58.79 billion) in 2021, up 11.8 percent year on year, data from the Ministry of Finance showed.
The Covid pandemic had a major impact on revenue in Hong Kong's Mark 6 lottery last year, with sales suspended from February 2020 to September. When they did return it was online only with retail outlets only resuming operation from May. Turnover as a result was down 34.3 percent in the year to HK$1.3 billion, according to figures from the Hong Kong Jockey Club for the financial year ending June 30th.
Elsewhere, the pandemic did have an impact on physical sales, but perhaps not to the extent seen in other industries.
"COVID-19 had an incredible impact on the entire gaming industry as government shutdowns were happening worldwide," Gendron said. "However, the majority of traditional lottery retailers such as grocery stores, gas stations and convenience stores stayed open during this time providing opportunities for players to continue purchasing lottery draw games and instant tickets. In fact, our customers were experiencing record-high instant ticket sales."
Looking to the future, Gendron said he expects continued growth in the lottery sector, both land-based and online.
"Over the next five years, we expect to see incremental innovation with digital trends, but we anticipate traditional retail sales increasing at a steady pace as well," he said. "Many of our customers have experienced record-breaking instant ticket sales over the last few years and new technologies such as IGT's proprietary Infinity Instants games, are contributing to that success."
Infinity Instants games are created using multiple patented digital printing technologies to transform and enhance instant ticket design and gameplay. IGT's Infinity Instants tickets have already demonstrated strong performance in the four U.S. lottery markets where they are live, and we look forward to expanding these engaging tickets to further jurisdictions later this year.
IGT also has its eye on emerging trends, such as the Metaverse and blockchain.
"At its core, IGT is a technology company, so we are constantly exploring new ways to leverage innovation to advance the player experience and create growth opportunities for our customers," he said. "As the industry embraces more digital forms of lottery, we will continue to prioritize innovation, market research and trend analysis."
He said part of this strategy involves partnering with some of the world's leading consumer trend research agencies to understand what the future of consumer retail will look like.
"Our research shows that people are likely to continue with many of the virtual and digital behaviors that they adopted during the height of the pandemic out of necessity and we expect virtual experiences will continue to grow at a rapid pace in the next few years."