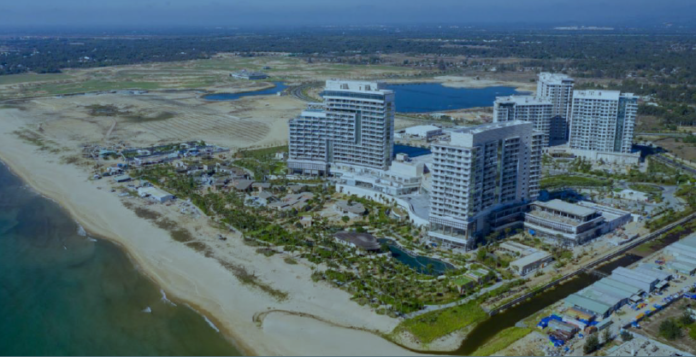 Vietnam's Quang Nam province, which is home to the Hoiana Resort, is hosting National Tourism Year, which it forecasts will attract 4.2 million visitors.
According to local media reports, the province will organize 62 events during the year and it expects to generate some VND6,000 billion ($263 million) in revenue. 
The government of Vietnam will fully open the borders to international travel from March 15 and Quang Nam expects about 1.7 million of its arrivals to be from overseas.
Locals are not permitted to gamble in Vietnam's casinos.
Prior to Covid, the province had 7.6 million arrivals, generating about VND14,000 billion. Of the total 4.6 million were from overseas.
Vietnam began allowing in foreign tourists in November under a pilot program in some select locations.
Hoiana held a soft opening in June 2020. Phase 1 will offer over 1,000 across four hotels, suites and villas, an 18-hole golf course, a wide array of F&B and retail brands, both gaming and non-gaming entertainment, all of which is situated on a four-kilometer coastline with panoramic sea view.