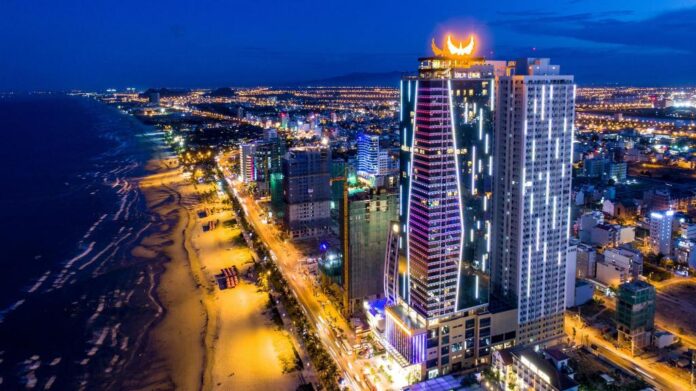 A few more details have become available regarding the international finance center to be built in Danang – Vietnam, which is set to feature a trading center, casino, and high-end entertainment and luxury apartments.
According to the city's Investment Promotion Agency (IPA), Huynh Thi Lien Phuong said the project would be built on an area of 84,000 square meters on the beachfront at Vo Nguyen Giap and Vo Van Kiet streets in the Son Tra peninsula. 
As per a previous report, the Danang Finance Center is sponsored by the Imex Pan Pacific Group (IPPG), a consortium of major corporations of the United States: Cantor Fitzgerald, Weidner Resorts/GAM, Steelman Partners – which was involved in the development of Marina Bay Sands in Singapore. 
Chairman of Imex Pan Pacific (IPP) Group Johnathan Hạnh Nguyễn said the corporation had a plan to pour more than $8 billion into numerous projects in the city, including the finance center. 
A total of 11 large corporations have registered to study investment in areas in Danang. 
Huynh said Danang authorities were also drawing up a detailed plan for the first international duty-free zone and smart urban area for investors.
Danang has been working on turning itself into a smart city as early as 2018, which is expected to complete in 2030. 
The city, which links Laos, Thailand, Myanmar and Vietnam, is aiming to become a global destination of tourism, finance, logistics, and high tech investment.