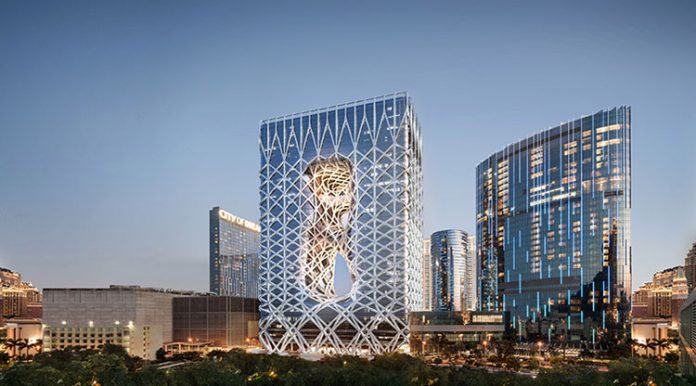 Melco Resorts & Entertainment's U.S. listing may be at risk due to rules on the auditing of foreign companies, although there is no immediate cause for concern and possible solutions may create shareholder value, Bernstein said.
Shares in Melco fell 15 percent on Friday, more than its other U.S.-listed peers, partly on the concern about the listing of its American Depositary Receipts on NASDAQ.
In January the U.S. Securities and Exchange Commission (SEC) adopted final rules relating to the Holding Foreign Companies Accountable Act, which deem that a company's audit report must be issued by a public accounting firm that can be inspected by the Public Company Accounting Oversight Board (PCAOB).
Melco is audited by Ernst & Young Hong Kong and the PCAOB has said it cannot conduct inspections in Hong Kong.
The issue only applies to China and Hong Kong ADRs listed in the U.S. and doesn't affect the Hong Kong-listed operators, or U.S.-listed companies with business in China. Melco is the only one of Macau's six operators with ADRs listed in the U.S.
Bernstein said that the company is evaluating whether it can switch to a non-Hong Kong auditor, but it doesn't see the possibility as being very feasible.
U.S. and Chinese authorities are in discussions to resolve the audit issue, but if it cannot be resolved there will be a three-year grace period before Melco's ADRs would be delisted.
Bernstein points to three potential solutions, which would involve reinstating Melco's primary listing on the Hong Kong Stock Exchange. Melco delisted its shares from that exchange in 2015, citing a lack of liquidity and investor preference for its ADRs.
Melco could apply for a listing by means of an introduction, which would be easier and faster than a public stock issuance.
It could also issue stocks on the HKSE, which would have the dual purpose of also raising capital. It says this method would take more time and scrutiny, but may help "jump start liquidity" on the exchange.
Lastly, Melco could merge with Melco International, which would be more complex due to valuations and the ownership of CEO Lawrence Ho in the companies.
"However, there is a scenario where such a transaction makes perfect sense and should be value creating for shareholders," Bernstein said. "There is no pressing timetable to resolve the U.S. listing issue. The current valuation of Melco, partly impacted by the perceived risk, is unwarranted in our view as there are several realistic solutions which should also be value enhancing."
Bernstein has an outperform rating on Melco stock and a price target of US$12.20.